It's interesting, really, when considering greatness and everything it encompasses. Greatness is seldom recognized in the present, it often becomes more evident with the passing of time for it provides historical perspective. However, there are instances where we don't really need to take the step back for a better look. There are times when it becomes so obviously evident that we are just rendered spectators marveling at what we know is something absolutely special. Such a moment took place this past Sunday, April 2nd at the Miami Open. Due to the subjective nature of the topic, I very rarely make it a point to discuss the matters of particular players being greater than others in time. I am way more invested in and satisfied with simply watching and enjoying. By any forms of measurements or barometers, the fact that Roger Federer and Rafael Nadal are two of the best tennis players to ever do it cannot be denied. All-time greatness was on display in Key Biscayne last Sunday, and I consider myself extremely fortunate to have been there.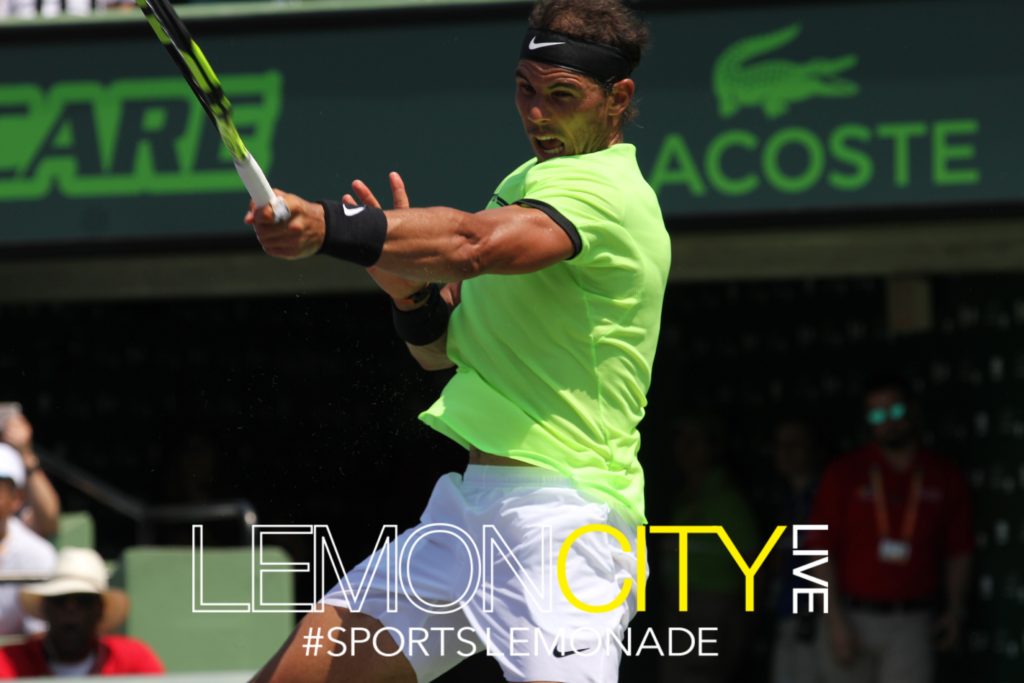 The extended weekend provided plenty of tennis for fans hardcore and casual alike to watch. On the women's side, a relatively new name in the ranks worked its way up by defeating the crowd favorite while a familiar name came up just short. On the men's, veteran poise bested young tenacity and the comeback tour proved it is no mirage. What a time to be alive!
Venus Williams made it as far as the semi-finals by eliminating the world number 1 (Angelique Kerber) before losing to the eventual champion Johanna Konta. The Women's Final took place on Saturday afternoon where Konta defeated Caroline Wozniacki in straight sets. The match was controlled by Konta all the way as this somewhat new-on-the-scene rising star took home the Miami Open title and enough points to propel her into the top 10.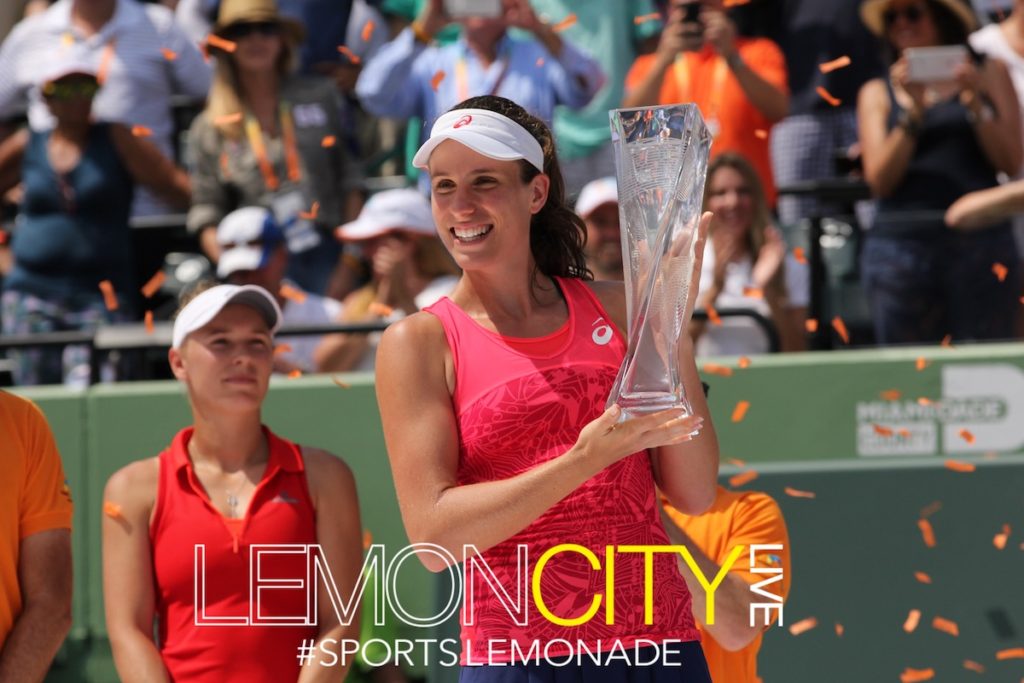 However, this time around, it was the men's competition that stole the spotlight. Easily the best match of the whole tournament took place on Friday night, March 31st when Nick Kyrgios attempted to take down Federer. I can't possibly use the words to put into proper perspective what this semi-final provided, the atmosphere, the anxiety, and the excellent level of play. In a three set match that extended over 3 hours and was decided solely by tie-breaks, the veteran experience of Federer rose above the prowess of Kyrgios. Two service breaks took place in this match and they were in the first set, one per player. The excitable Kyrgios quickly became the antagonist as the Federer centric audience got on his ass, something he easily aided by being his usual abrasive self, throwing racquets and getting into it with the crowd and his box while using colorful language. I have to say, I love me some Kyrgios; the kid is exactly what sports are supposed to be, entertainment. Earlier that day, Nadal made easy work of Fabio Fognini in straight sets to advance to the Miami Open Final and give us that dream match-up.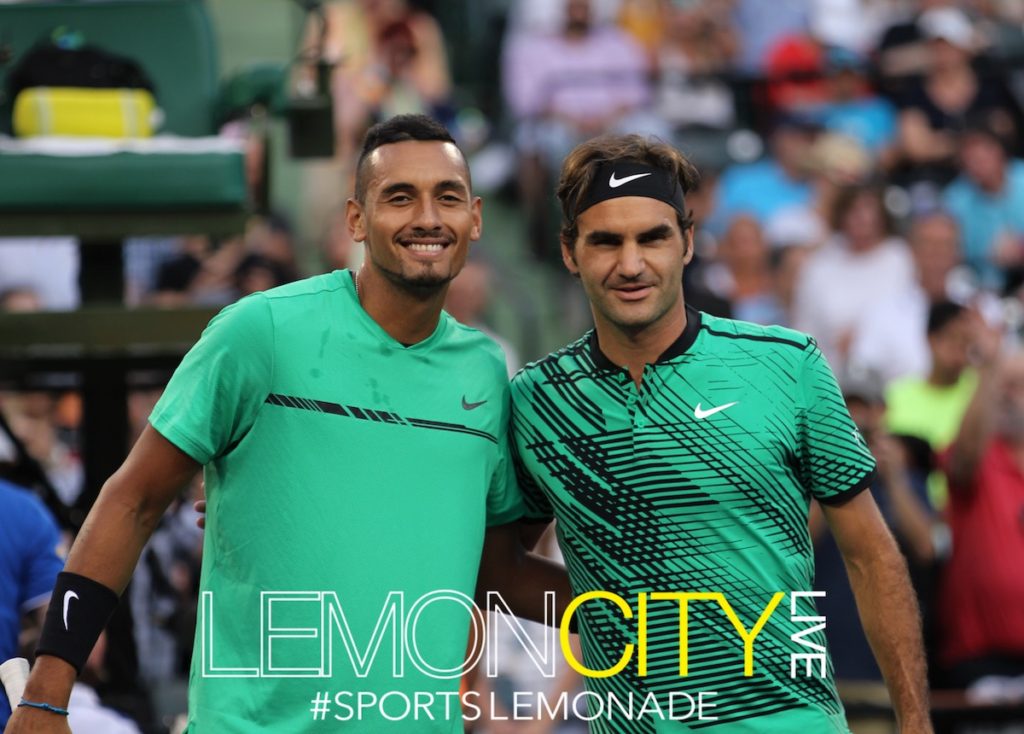 The 2017 Australian Open Final seemed like an impossibility. Federer and Nadal, at this age, in this stage of their careers following so many injuries and having been "surpassed" by other players on the tour were never supposed to provide us with a finals match-up again. But boy, did they. The five set match edged out by Federer was yet another chapter in the epic rivalry book between these two friends and competitors. The Miami Open proved their comeback is no mirage, it is not the oasis in the dried-up desert we once believed their careers to be. In fact, the tennis springs eternal in them both as their returns to prominence not only shock in improbability, but amazes in quality as they seem to be in peak form, as good as they ever were. The realization that on the court are two of the greatest players ever in their particular sport is not one that escaped me or went even slightly underappreciated.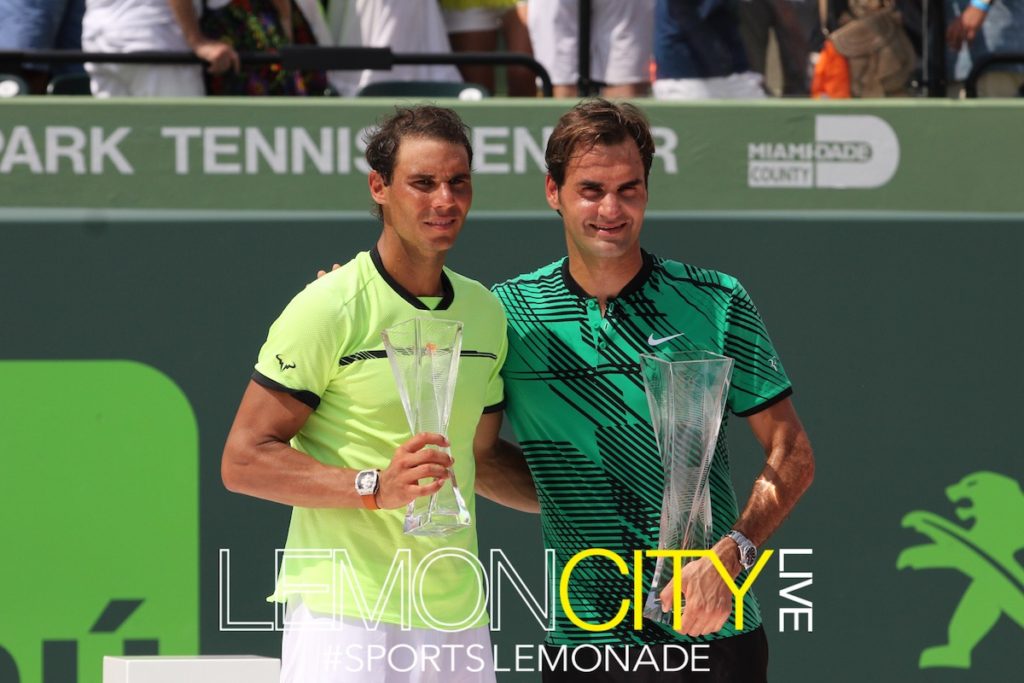 Roger Federer defeated Rafael Nadal on Sunday afternoon in straight sets. Be not fooled by the scoreboard, this match was as good and hard fought as any for the legends. It really is a shame that Novak Djokovic and Andy Murray were not able to make it down to South Florida due to injury. Truly an outstanding event, the Miami Open is as good a tennis experience as any and as close as you can get to an actual Grand Slam. The beautiful center down in Crandon Park hosts one of the best events South Florida has to offer, sports or otherwise, and it definitely merits recognition.
Don't forget to follow us on Twitter, Facebook, and Instagram.
For more pictures from the Women's Final, please CLICK HERE
For more pictures from the Men's Final, please CLICK HERE
For more pictures from this Semifinal, (Nadal) please CLICK HERE
For more pictures from this Semifinal, (Federer) please CLICK HERE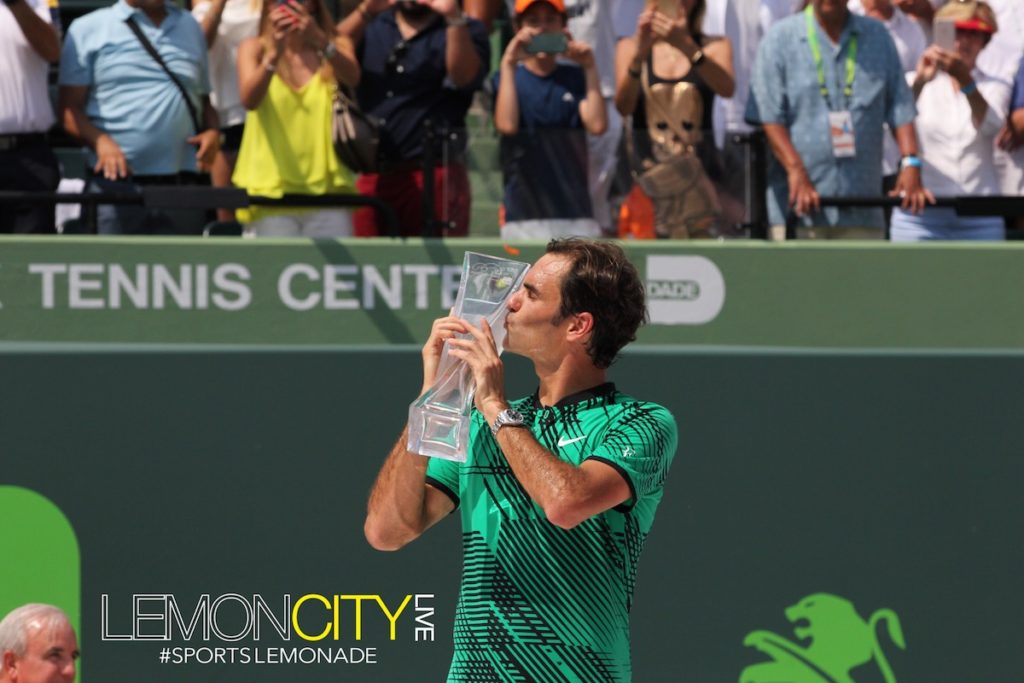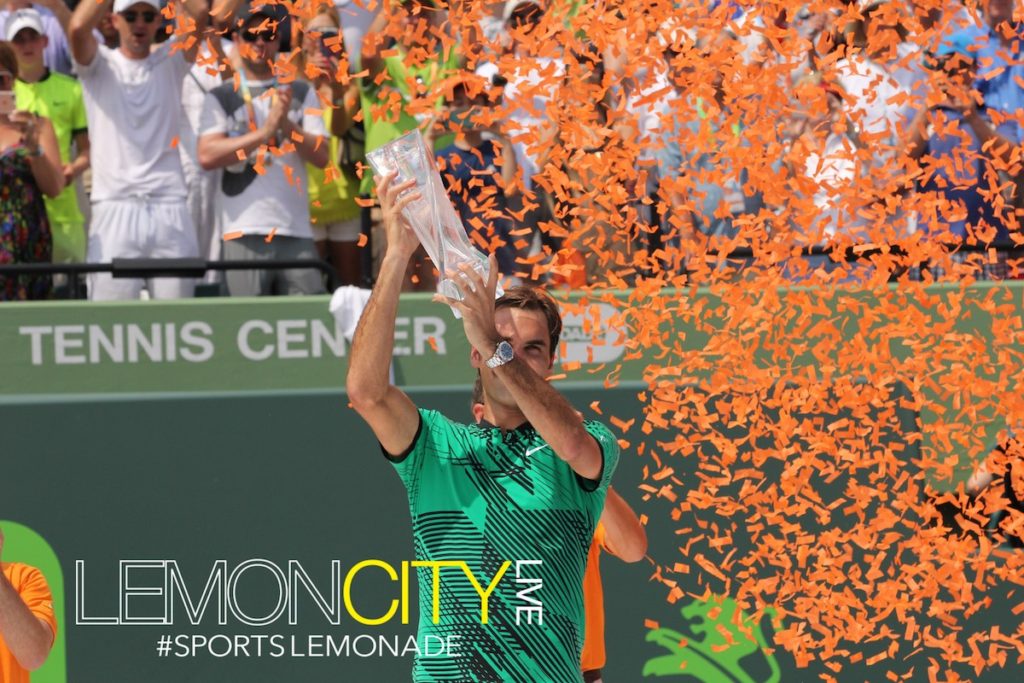 (Visited 109 times, 1 visits today)
About Post Author