Hope springs eternal. FIU football springs back into action. Oh, that's right, get ready 'cause I'm feeling punny! On the off chance you are not up for my shenanigans – your loss -, you are out of luck, but should read on anyway, there's good shit down there.
Spring To Life – Florida International University finds themselves at the beginning. The beginning of a new season, a new era, and essentially, a completely new direction. Butch Davis, ladies and gentlemen. Butch-y Mane! NFL Defensive Coordinator of the Dallas Cowboys during their early 90s dynasty, yeah, that guy. The Head Coach of the Miami Hurricanes and master recruiter responsible for assembling the 2001 National Champions known as the greatest college football team of all time, yeah, that guy. The Head Coach of the Cleveland Browns, Head Coach of the North Carolina Tar Heels… Are you noticing a theme here? Simply stated, the Panthers have never had this guy at the helm. Not this particular guy, this guy as in someone this accomplished with this resume. The reason for optimism is not unwarranted. Coach Davis might not turn this program into a national champion in the near future, but it is a damn near guarantee this football entity will be in a WAY better place very soon.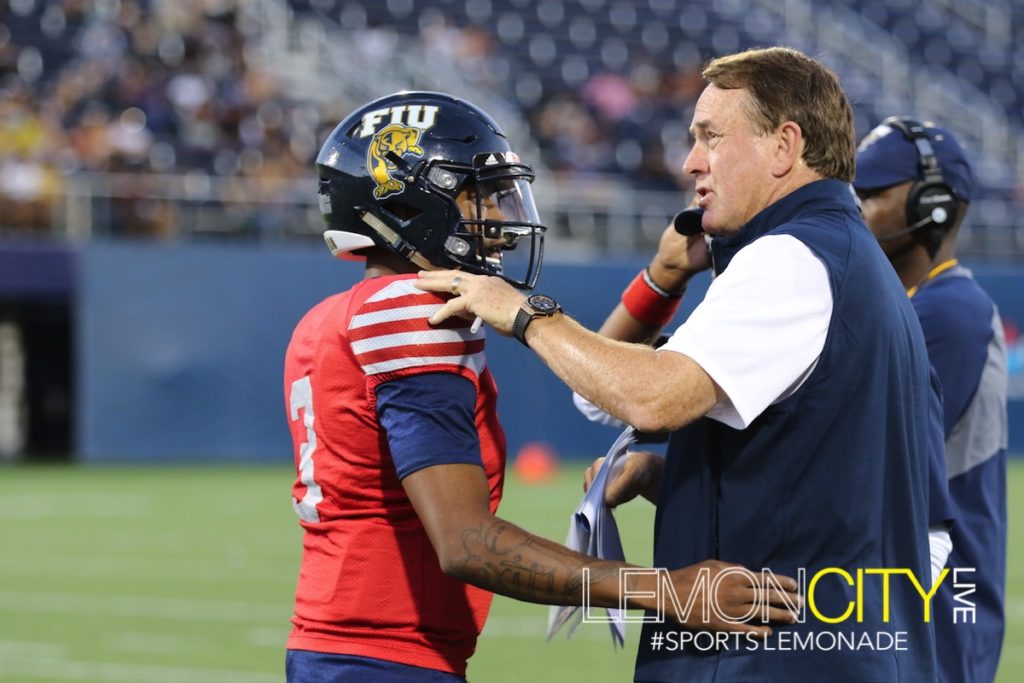 Spring Chickens – FIU Stadium is no longer FIU Stadium. Ocean Bank Field is no more. Riccardo Silva Stadium is now the home for football inside the main campus. Part-owner of Miami FC (the NASL soccer team that also calls the FIU field home), Silva made it rain and covered the recent stadium renovations that included turf replacement and improvement as well as a brand new jumbotron. This Offense vs. Defense Spring scrimmage is the first real chance we get to see some football action in the new digs.
A Spring in Their Step – It was just the spring game. Let's be real about it; basically a glorified practice. The play on the field tells very little about what will actually take place a few months from now. Most notably, speed was definitely out on display today, this team features it in bunches; WR Darius Scott and RB Anthony Jones seem to capture the attention of my peers. It bears mentioning that this is not our first year covering FIU football. The Panthers struggled to generate this much buzz during the regular season in 2016. Their lackluster start took care of that last year, which makes it hard to recover from, but the excitement was evident today for the new product that gave us just a glimpse into the fall. Honestly, it was just cool to see Butch Davis out there. It just feels different. Hope is a powerful thing and this football team certainly has its mighty aura, hopefully foreshadowing a bright future. But if not, it, at the very least, is a good start.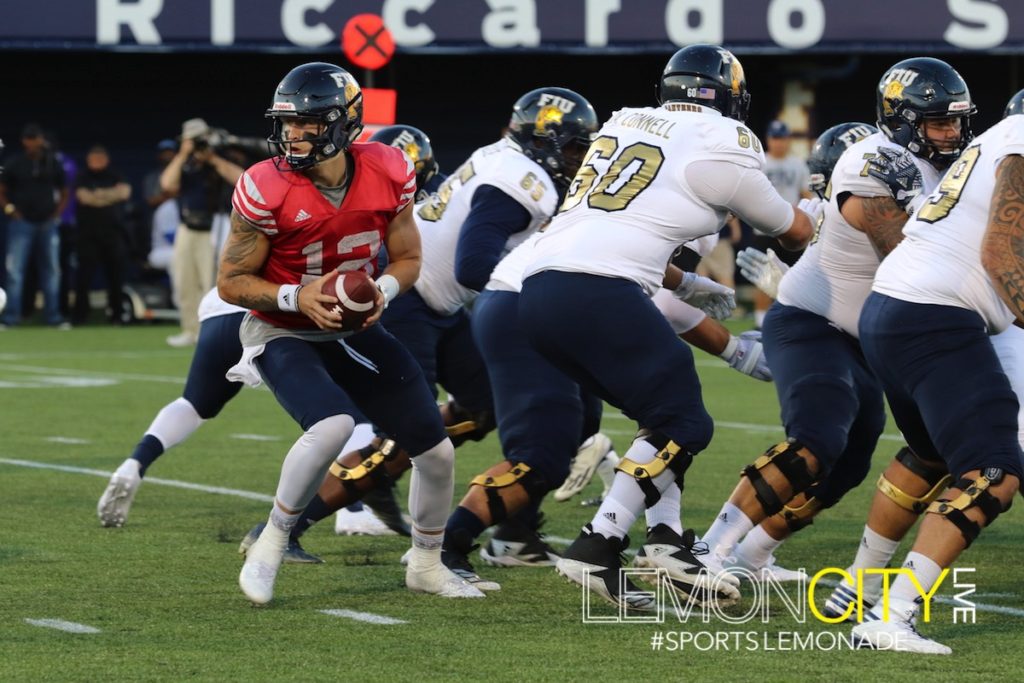 We look forward to Florida International Panthers football when the regular season finally rolls around. We cover this team, but it is much more important that we are fans of them. We root for the success of this program and cannot feel more positive about its new direction. So, until Saturday, September 9th against the Alcorn State Braves for the home opener, Paws Up!
We got all lemony from the 2017 @FIUFootball Spring Game. More to come! https://t.co/KtqAzhCJII

— Lemon City Live (@LemonCityLive) April 8, 2017
Don't forget to follow us on Twitter, Facebook, and Instagram.
For more pictures from this game, please CLICK HERE.
(Visited 82 times, 1 visits today)
About Post Author