It's Round 2 of South Florida's hottest rivalry! Florida International University will be taking a small trip to visit their crosstown rivals, the University of Miami at The Light Wednesday night in what will be another great contest between the two teams. The squads faced off in the first of a home-and-home midweek series very early in the season back on February 27th at FIU Baseball Stadium, with Miami winning on the road. Now with the second half of the year in full swing, the Hurricanes look to sweep the season series with the Panthers looking to split it. Since then, the two teams have been going in opposite directions.
The #MagicCityMelee has entered the #Top5, with @CanesBaseball leading @FIUBaseball 7-2.
Follow @Gabewritesports for more updates and your postgame recap!

🙌🏼 7 7 1
😼 2 5 1
⬆️5️⃣

#SportsLemonade #UMvsFIU #PawsUp 😼 #TheU 🙌🏼 pic.twitter.com/vyajUFuisR

— Lemon City Live (@LemonCityLive) February 28, 2019
What Happened
The first meeting saw both starters struggle on the mound. Slade Cecconi and Franco Aleman had trouble with their command and found it difficult to find the strike zone. By the fifth inning, neither was in the game. Much of the evening was a very one-sided affair in favor of Miami, leading by as much as 10-2 during the seventh inning stretch. The blue and gold refused to go quietly, clawing their way back with four runs in the inning, turning the ball game into a slugfest. FIU managed two more runs in the ninth but the rally fell short when Daniel Federman got Logan Allen to pop out with runners in scoring position. UM took round one, 10-8, in a game that took almost four hours to complete.
Full recap here.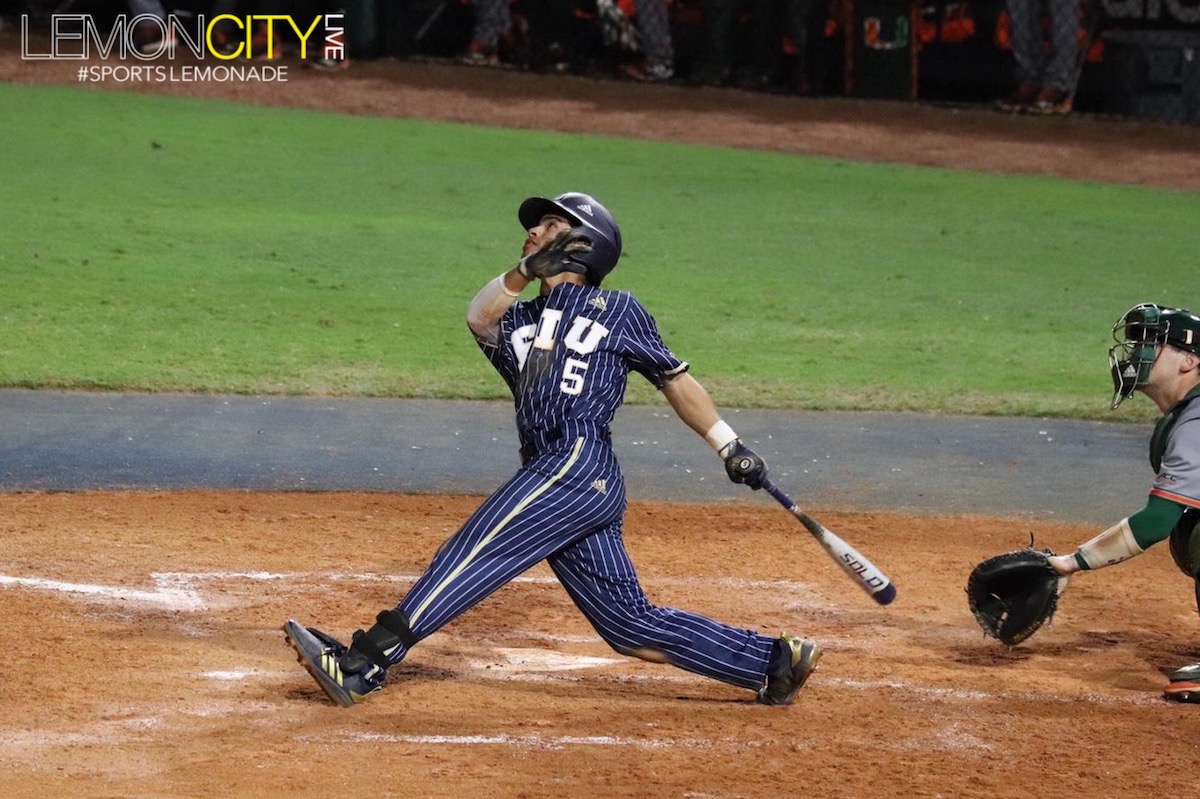 What's Happened Since
After their late February matchup, it's been like a tale of two cities. Miami has catapulted itself into the Top 25 rankings while Florida International endures what has become a bad season. The Canes sit at 27-14 (11-10 ACC), tied for second in the Coastal Division, just two games behind North Carolina and Georgia Tech.  They won their weekend series against the Yellow Jackets and also won the series against Florida State while sweeping both their conference rival Virginia and FGCU. But the season has seen its share of rough patches. Mid-March saw the beginning of a six-game skid that saw UM getting swept by then #5 NC State and included a loss to Columbia, an ivy-league school. They recovered and eventually had their highest winning streak of six games before their weekend series loss to #8 Louisville. The team has seen an explosion of power this season, hitting an incredible 53 home runs in over 41 games, led by sophomore Alex Toral. The Hurricanes hit only 29 homers last year. The Canes have the third most in the ACC. Miami continues to have an effective pitching staff led by Evan McKendry with plenty of weapons at their disposal like speedster Jordan Lala and great hitters like Raymond Gil and Adrian Del Castillo.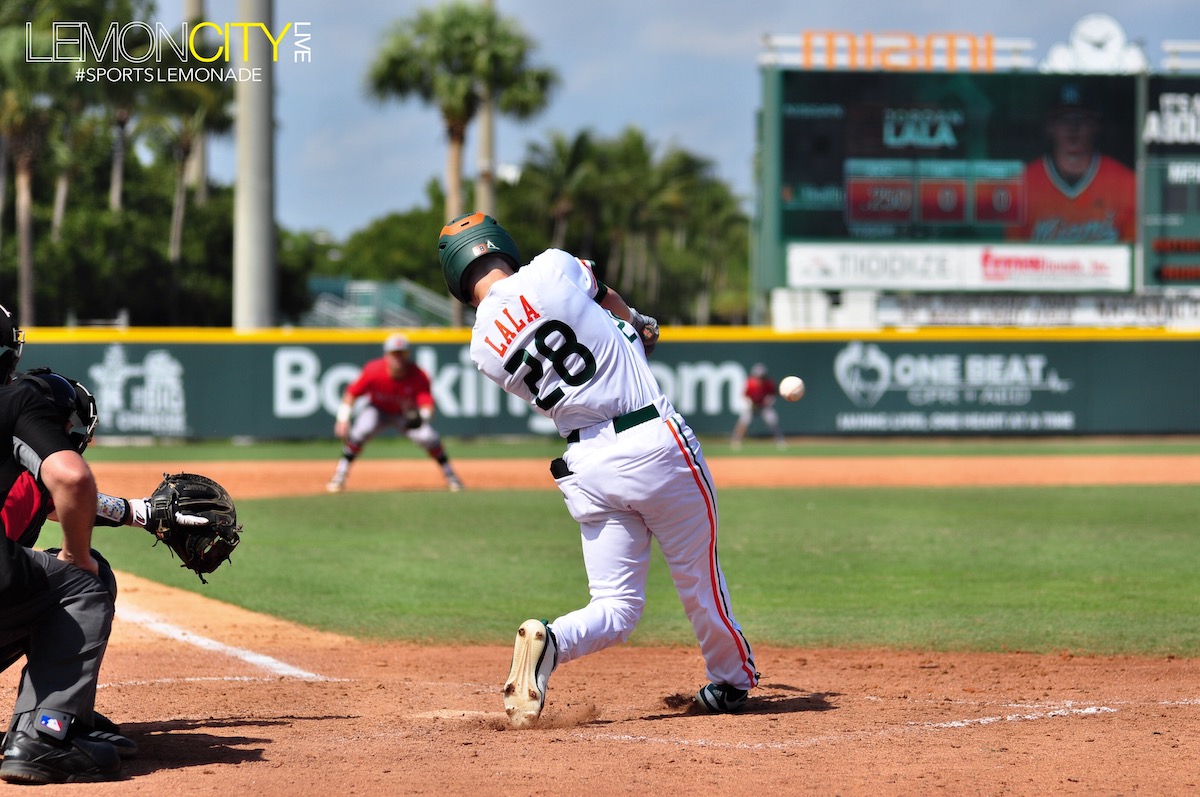 FIU started the season with higher expectations but the year has been one of disappointment. Similar to Miami, the team entered an ugly stretch where they lost nine consecutive games, including getting mercy ruled by Western Kentucky on March 24th. They were swept by FGCU (Home and home midweek series) and by FAU during that span. The team bounced back winning their series against Rice and Southern Miss along with a midweek victory against Bethune-Cookman. They fell to Old Dominion this past weekend, losing that series. At 17-22 (7-11 C-USA) the Panthers have some work to do. The top eight teams in C-USA go on to the conference championship, a double elimination tournament where the last two teams standing play one game to determine the champion. Currently, FIU is one game out of the final spot, behind UTSA. Tied for third with 37 home runs, the team lives and dies by the long ball with Austin Shenton the sole player batting above .300. Their pitching staff rocks a 4.34 ERA with opponents batting .270. Their 2-way ace Logan Allen is 4-3 with a 2.56 ERA and while the kid dazzles from the mound, his own victory is never a sure thing due to lack of run support. The team ranks 10th in the conference producing 208 runs, making them one of the worst in C-USA. Behind the sophomore, your next best pitcher is junior Nick MacDonald who is 3-3 with a 3.93 ERA. Outside of that, they don't really have a good arm at the moment. Coupled with struggles at the plate, it's no wonder the team has not played to expectation.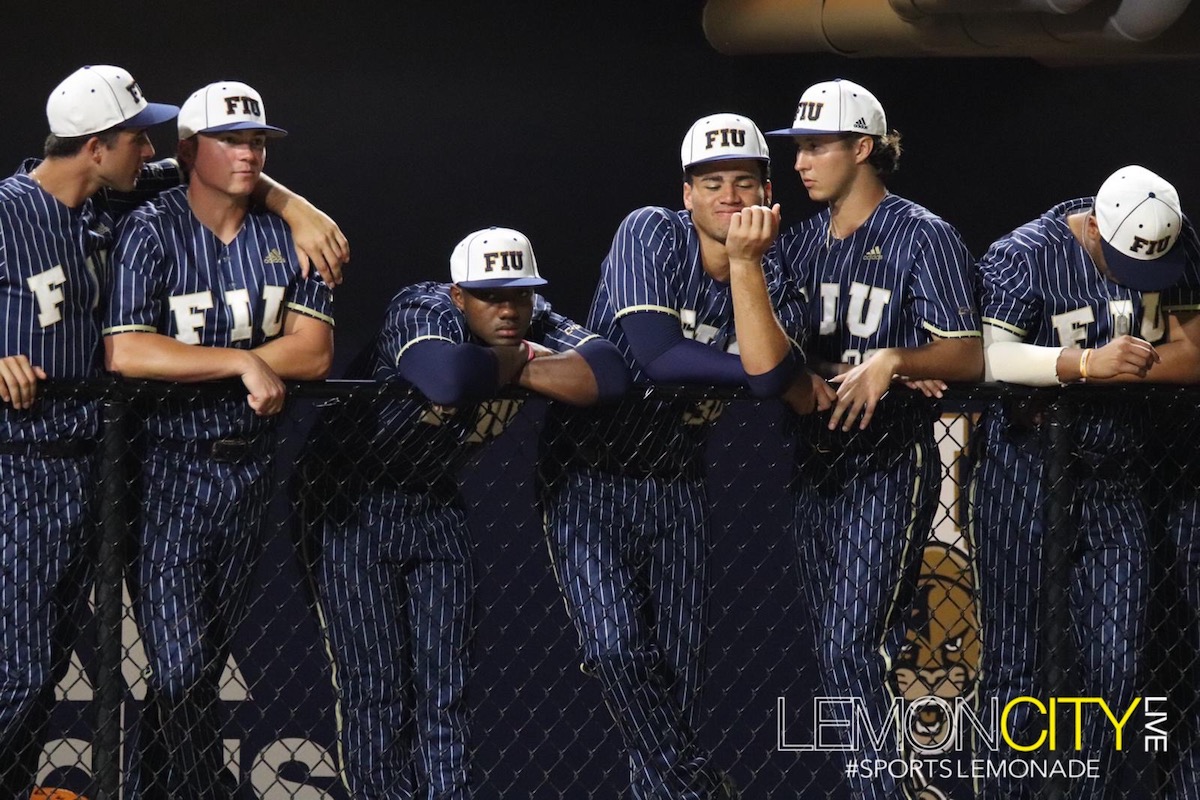 Players to Watch
Alex Toral (.252/.381/.629, 17 HR, 3 Doubles, 43 RBI)
This is UM's comeback player of the year. Toral struggled mightily as a freshman, finishing with a .161 batting average in 33 games and one homer to his name. Look at him now.
Raymond Gil (.356/.430/.623, 9 HR, 12 Doubles, 30 RBI)
He's been swinging a very hot bat this year. Gil is capable of not only getting on base but showing some pop. The sophomore has second most dingers on the team with one of his best games this year occurring on March 27th against FAU. He went 3-for-4 for a season-high five RBIs, including 2 home runs.
Jordan Lala (.306/.457/.410, 3 HR, 6 Doubles, 11 RBI)
The team's speedster. Lala has 19 stolen bases, more than capable of giving opposing backstops nightmares. Initially at the bottom of the lineup, he was moved to the leadoff spot against FIU and has been there ever since.
Austin Shenton (.311/.415/.534, 7 HR, 8 Doubles, 40 RBIs)
One of last year's bash brothers, Shenton has continued to impress and anchor the team's offense. He hit a solo shot against Miami last time around and is tied within the team for most walks drawn. Pitchers don't like to throw at him. He is two ding dongs away from matching last year's HR total with 15 homers on the year remaining a possibility.
Jose Garcia

(.265/.361/.539, 8 HR, 4 Doubles, 25 RBIs)
This is your current Florida International team leader in home runs. The backstop from Doral Academy has been hitting the ball well the last couple of series and has been driving in a good chunk of FIU's runs lately.
Derek Cartaya

(.298/.396/.371, 0 HR, 9 Doubles, 17 RBIs)
He may not have any pop but don't let those numbers fool you. Cartaya hits for contact and does so effectively as FIU's own leadoff man. He has 13 stolen bases too, only been caught three times. The junior out of Pembroke Pines is currently enjoying a nine-game hitting streak.
Prediction
Without a shadow of a doubt, this game is UM's to lose. Tyler Keysor (4-0, 4.85 ERA) will take the mound for Miami, opposing Angel Tiburcio (0-1, 2.50 ERA) in a battle between right-handed pitchers. The Canes will come out swinging for the home crowd, sweeping FIU for the year. Final Score: 8-4.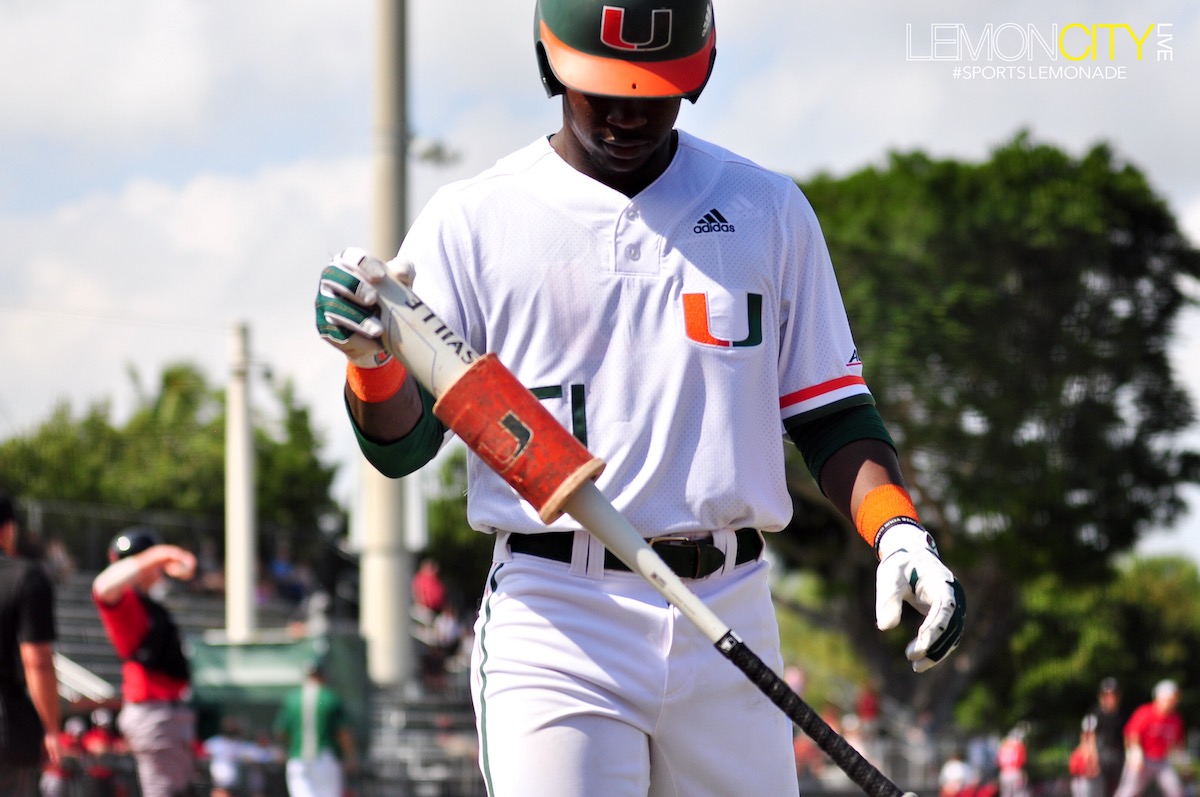 (Visited 143 times, 1 visits today)
About Post Author