It's kind of tough to cover this game and bury the lead. If I can be candid – and why the fuck wouldn't I be? -, I won't ignore the elephant in the room and completely fess up to the fact that this individual game obviously took a backseat to the much bigger theme, the dawn of a new era. Butch Davis was hired as the new Florida International Panthers head football coach and it's kind of a big fucking deal. Davis is somewhat of a local hero and legend, particularly in the area of college football. Larry Coker might have been the coach of the University of Miami Hurricanes to actually lift the championship trophy in 2002, but EVERYONE credits Butch Davis for that title. Davis would leave to accept a coaching job in the NFL with the Cleveland Browns, but the recruiting, the game plan, the attitude and persona of that football team had him all over it. Now, it is FIU that gets to enjoy the services of a man with such an impressive resume that includes several NFL coaching gigs and the turnaround of two major college programs. It is FIU that made the move to show the world they give a shit when Pete Garcia dialed up a number he already had. Welcome back to Miami, Coach Davis. We eagerly await and look forward to what you have planned for our local program.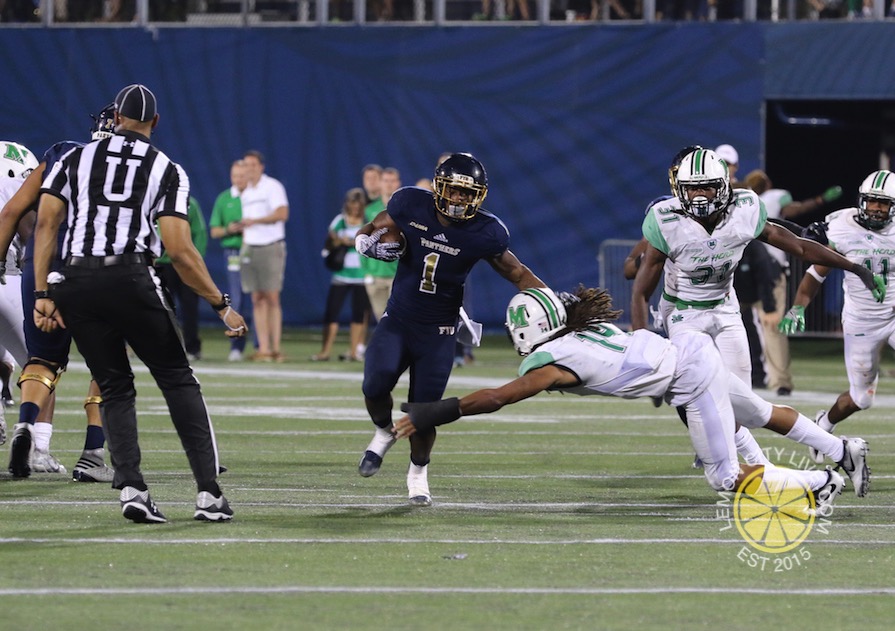 Well, I certainly mean no slight to the current squad, but I would be remiss if I didn't say (again) that the last home game of a somewhat shitty season means much less when we look ahead. This Panthers season saw the home team fire their Head Coach Ron Turner after getting off to an awful 0-4 start with three of those by way of blowout. They turned it around a bit under Interim Coach Ron Cooper by winning their next three, but it was then clear the fate of this program hung in the balance and would obviously be decided by the fulfillment of that vacancy and the new direction of the team. In my opinion, it could not have gone any better. Coach Davis received a five year deal and it seems he will have the freedom to hire his staff and totally take the reins. Going back to this season, Coach Cooper's three wins were followed by three straight losses that lead us into this game. I reiterate, the second to last game of the season (and last home game) against the Marshall Thundering Herd carries little weight when we resist just pushing fast-forward on our enthusiasm towards what we believe to be the better days of this program.
However, the current team does deserve my respect and they will get it. It's been a rough three game stretch for FIU as they suffered a pair of blowouts and that crushing loss to the Middle Tennessee Blue Raiders when it seemed they were just going to be able to pull off the comeback. On a bright note, this is not an impressive Marshall team by any standards and provided as good a chance as any for FIU to close out the home season on a positive note. The Thundering Herd came into town with a 3-7 record, the same as the Panthers, but did just have a nice 42-17 win against the Blue Raiders. The game started out nicely for FIU as QB Maurice Alexander led a quick drive that included a 48 yard pass to Stantley Thomas and was capped off by an Alex Gardner 14 yard run. The Gardner theme would be a thing throughout the night as this was the game that saw him become FIU's all time leading rusher. Plenty of turnovers in this one made for a somewhat sluggish game from both sides, but FIU held the lead all night. A late score by Marshall made it closer (24-14) at that point, but the Panthers would respond with a touchdown of their own on the ensuing drive.
The final score in this one was 31-14 as the home team pulled off one last win on their turf. I'm not nearly dramatic enough to suggest that the recent positivity of news had any effect on the result of this game, but I will say the aura around this program has severely shifted in the last week. If nothing else, take this away from tonight's game. A win at home to close out the season is an awesome thing no matter what, especially one where your best offensive player captures a school record. Also, it is obvious – and I've beaten it to fucking death at this point – that the real hopes of this program are ahead of them. FIU has legitimate reason to be excited right now, a win and a bright future.
For a full photo gallery from this game, please CLICK HERE.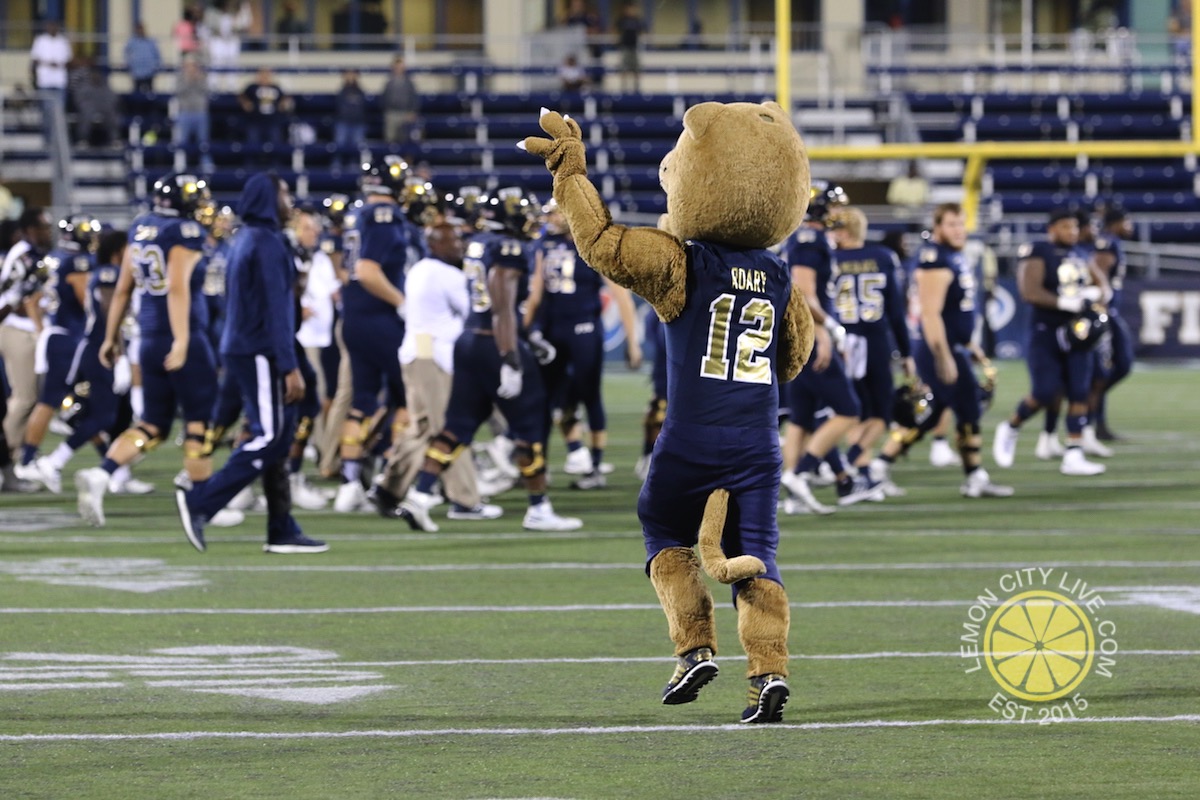 (Visited 116 times, 1 visits today)
About Post Author