As the world moves on and, more than likely, forgets, the players on the Miami Marlins and the family of Jose Fernandez still deal with the tragedy that took place in the AM hours of September 25th, 2016. My intention is not to sound insensitive, I simply mean his presence or, now sadly, lack thereof is not as prevalent in our everyday lives. The teammates and those closest to him are the ones that truly feel the absence left behind by, by all accounts, a great human being. However, while much has been written and discussed about Jose Fernandez the teammate, the son, the friend, or the human, I'd like to take a different approach. Please do not misunderstand, I LOVED Jose, his story is not unlike my own and many other immigrants' that now reside in the United States. I own his jersey, thoroughly enjoyed all his shenanigans around the ballpark and the energy he brought to my favorite team. Be that as it may, in this particular piece, I would like to focus on the vacancy created by the likes of such a talent.
Jose Fernandez was the 14th overall pick in the 2011 Major League draft by the then Florida Marlins out of Braulio Alonso High School in Tampa, Florida. The quick ascent through the minor league system of a superstar in the making had Fernandez make the opening day roster in 2013, a year that would prove to be historic for him. If you are not aware of the career that ensued, this is not the place to get your information, go to Baseball Reference, Wikipedia or some shit and educate yourself. I will say this, the former Rookie of the Year and two-time All Star was the true definition of a lottery pick.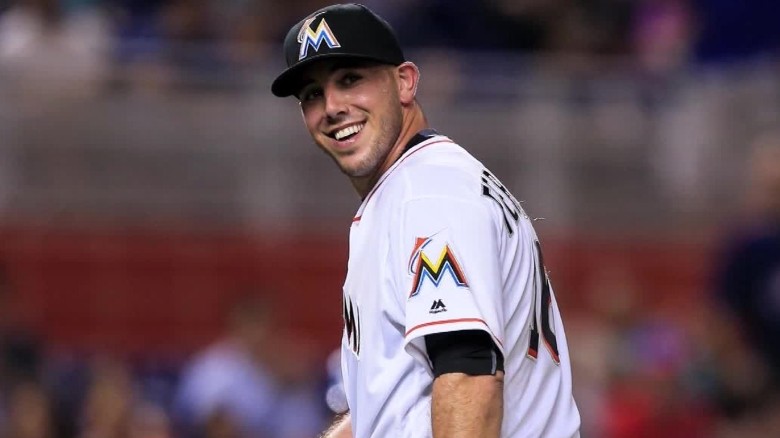 If you happen to be of the opinion that Jose Fernandez was not one of the best pitchers in Major League Baseball, well, I have two things to say: fuck you, you're an idiot, and FIGHT ME! Fernandez was a revelation in a sport that so desperately needed his passionate, heart-on-sleeve type of enthusiasm; he made the game and the league WAY more fun. Drafting out of high school is tricky business, dominant pitchers at the pre-collegiate level don't really need much to do so. It proves hard enough to find a solid rotation pitcher, let alone a top-of-the-rotation type talent. Now consider drafting 14th overall and finding a bonafide ace; what's more, finding a generational talent as dominant as any top arm in the game while still in his early twenties. Oh, it gets crazier. Jose's tragedy took place during a professional renaissance in which he was learning to be much less dependent on his dynamic fastball and rely more on his secondary pitches which always featured a devastating curveball, but now included a hip-breaking changeup. One of the top pitchers in MLB was only getting better. Add in his prowess at the plate (Fernandez was no National League automatic out) and his unrelenting fanaticism in the dugout, it is obvious to plainly state, but Jose can never be replaced or even imitated. I am hard-pressed to find a better way to describe it, the Marlins organization did in fact win the lottery with Jose Fernandez.
It might seem redundant to mention at this point, but Jose Fernandez will be sorely missed. It is of much higher importance in the grand scheme of things that he was an outstanding person, and his baseball significance does not even compare. However, when isolating the topic to solely baseball, Fernandez leaves a massive, crater-sized hole in the Marlins organization. It will be impossible to find similar rotation-anchoring reliable production for a team that had assembled enough young talent mixed with seasoned veterans to have realistic playoff aspirations for the upcoming years.  The Marlins will retire Fernandez's number 16 and will wear a patch on the jersey for the 2017 season, a beautiful gesture to be sure, but, painfully, it will also serve as a constant reminder of the incredible individual and baseball player they will never be able to regain.
(Visited 174 times, 1 visits today)