Sweetwater, FL – Yes, we know, cinco de mayo is not a real holiday, but neither is Valentine's Day or St. Patrick's Day, and we still have fun with those. Why not bring some of that fun to the ball park on May 5th? The scoreboard didn't read Panthers and Owls. It read Panteras and Lechuzas. All the players' names were also translated into Spanish (If not already in Spanish). Our favorite was Diamante Hijodejuan (Diamond Johnson).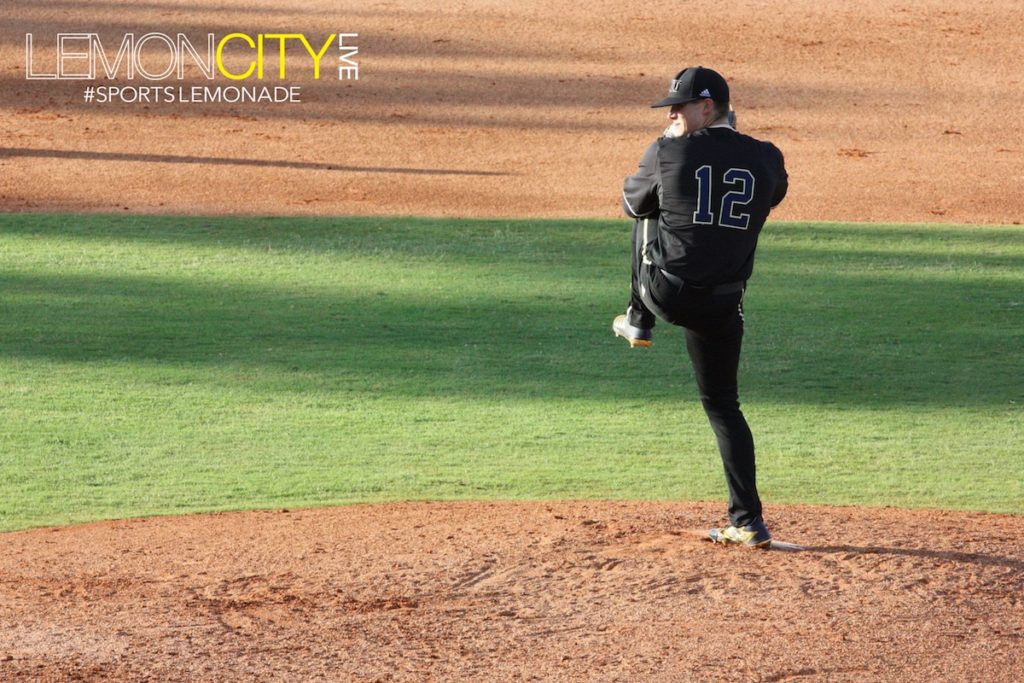 FIU was feeling the celebratory spirit today. They got on the board early, scoring a run in the 1st inning off of an error by Cody Wilson that brought home Eddie Silva. In the 2nd, Adan Fernandez hit a Solo homer, just one day after May the 4th. He's a smuggler. Would there be a "revenge of the 5th"? In the 3rd inning, the Lechuzas got one back. Andru Todoverano (Andru Summerall) reached home on an error when Austin Shenton made a spectacular grab at 3rd base, but overthrew Logan Allen (probably should've had it) for the play at 1st, allowing Summerall to advance. However, keeping in theme of the game so far, in the 6th inning, Las Panteras would take back their 2-run lead off a series of errors by FAU.
Tyler Myrick was straight BULLY today. Dude was like Thanos, punching out dudes left and right, finishing the night with eight strikeouts, and only one earned one. He pitched seven and two-thirds innings.
The #Panthers drop a 5 spot in the 8th on #CincoDeMayo!@FIUBaseball leads @FAU_Baseball 8-2! #SportsLemonade #FIUvsFAU #CUSABASE #Panthers #Panteras #Owls #Lechuzas pic.twitter.com/80Dn56cR7W

— Lemon City Live (@LemonCityLive) May 6, 2018
That 8th inning though. I got four words for you: Pour It On Posse! They're back! Jose Garcia got it started (from the bottom), but we're not here yet. He hit the Panther's 2nd solo HR of the night. That homer tied FIU's freshman homer record, set in 2010 by Jabari Henry. Immediately after, Las Panteras loaded the bases, although a Lorenzo Hampton Jr. (El Segundo) HR was called back as a foul. Derek Cartaya singled, bringing in two runs. Immediately after that, they loaded the bases again! This time it was National Player of the week, Eddie Silva, who singled, bringing in two runners, completing the 5-run 8th inning on cinco de mayo.
Las Lechuzas would put up a scare, as Everett Hurst came in to close the game, but loaded the bases, allowed an earned run, hit a guy, then walked another for 3 total runs before being taken out. He was replaced by Cody Cortelli, who struck out two Owls to close out the game. Panthers win 8-5. They play again tomorrow at noon in their rubber match.
The @FIUBaseball #Panthers bust out the moves for their win over @FAU_Baseball! 🕺🏾😸#SportsLemonade #FIUvsFAU #CUSABASE #Panthers #Panteras #Owls #Lechuzas pic.twitter.com/s1VpTZGElK

— Lemon City Live (@LemonCityLive) May 6, 2018
GUS BUS AWARD OF THE GAME
The audio/video team
You da real MVP.
YOU'RE KILLING ME SMALLS
Everett Hurst
Came in to close, loaded the bases, hit a guy, then walked another for 3 total runs. Bruh…
GAME NOTES
Spanish Scoreboard
Player graphics had them wearing sombreros
We Will Rock You – Spanish version
Sweet Caroline – Julio Iglesias version
7th inning stretch – Take Me Out To The ball Game – Spanish version
The Final Countdown – Spanish version
[foogallery id="12041″]
(Visited 351 times, 1 visits today)
About Post Author