Club de Regatas Vasco da Gama vs. Club Atletico River Plate
Sport Club Corinthians Paulista vs. Sao Paulo FC
My people… Would I lie to you? Would I bullshit you? I would not. Never have, never will. So, allow me once again to "tell it like it is", if you will. T'was a shit poor showing at Bright House Networks Stadium at the University of Central Florida for the Florida Cup today. As the third place match and final of the tournament took place, the crowd (or lack there of) was pitiful at best. What happened to you Orlando? We're better than this! We're representing Floridian and American soccer fandom here. Come on, let's get it together. But enough about that…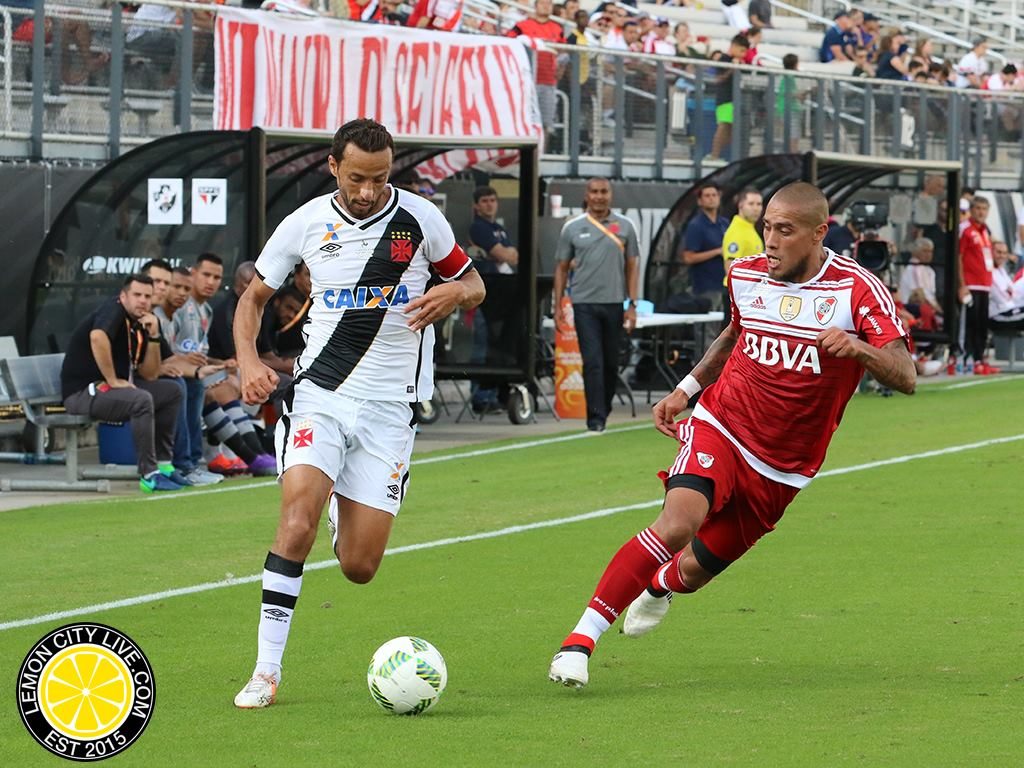 The third place match was headlined by 2 prominent club teams for countries that are fierce rivals. The geographical proximity makes it juicy, but the individual pride for their nation's soccer dominance makes Brazil and Argentina rivals. Simply stated, these motherfuckers hate each other when it comes to futbol. As is the Florida Cup's slogan ("Where Clubs Become Nations"), the squads on the pitch wearing club patches as opposed to their nation's doesn't make this baby any less interesting. So, let us fast forward to the second half due to a somewhat uneventful first. It was just 9 minutes into the second half that River Plate finally breaks through. Jorge Moreira sends one into the area for the Lucas Alario header. Back of the net! GOOOOAAAAALLLLL!!! Wait, wait, wait. Offsides says the man holding the erect flag on the side. Sorry, guys. This would actually happen again 8 minutes later as Gonzalo "Pity" Martinez centers one for Rodrigo Mora. This one looked legit, but nobody gives a fuck about my opinion on that particular matter as the man holding the flag makes that decision and once again took a goal away from the Argentinian side. A third opportunity was taken away from River as a possible handball in the box went uncalled and they were just left to swallow that big, shitty tablespoon of "today-is-just-not-your-day". The Brazilian side of things did not create as many chances, but they did execute the fuck out of a 74th minute free kick. A much discussed foul call just outside the box was placed into the back of the net by Nene. The match would be decided by that kick and finish 1-0, therefore ensuring 1st, 2nd AND 3rd place all to the same country while we awaited the all-Brazilian final.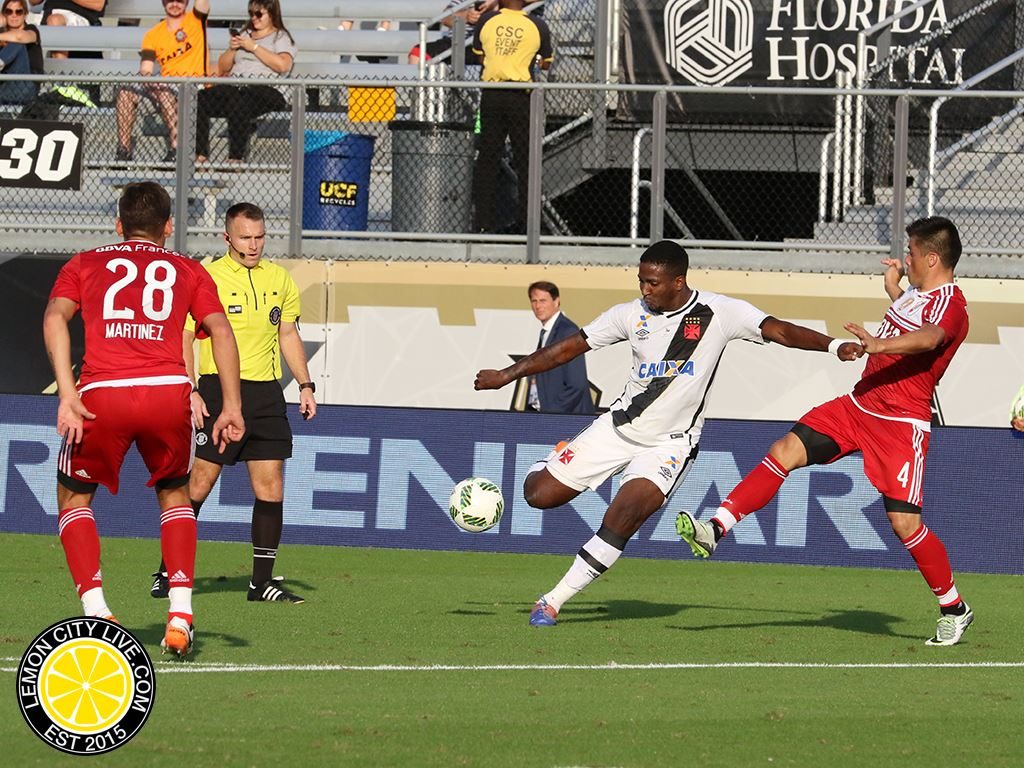 All right, I will slightly amend my opening statement on the poor showing. The stands filled out somewhat nicely with bodies pouring in while the first half of the final match progressed. Those who did make it out got to see some shit as this one got sassy, spicy, TESTY, PHYSICAL! Oh, fuck yeah! This is what I'm fucking talking about. I want to see some shit! Entertain me, entertainers. Let me paint this picture as well as I can. Two opposing players found themselves rolling to the ground while battling for a ball. A little kicking, a little shoving, a little grabbing, and a whole lot of rushing in from teammates. Shoving between the newly arrived individuals then ensued as an all out clusterfuck melee broke out on the field. Benches cleared (baseball style) and motherfuckers refused to separate. I don't know what's Portuguese for "don't be talkin 'bout my momma", but it got personal and the referees had little control of what was happening. Shit was  LIT! Two red cards were eventually handed out to Maicon and Kazim for each respective squad. Further bookings would follow, but the match remained 10 on 10. We received hard evidence and proof from down on the field by our photographer – but not really, totally subjective – that this match was feisty thereafter and players were out there getting rough and looking to hurt whatever punk bitches got in their way. Our photographer loves the drama.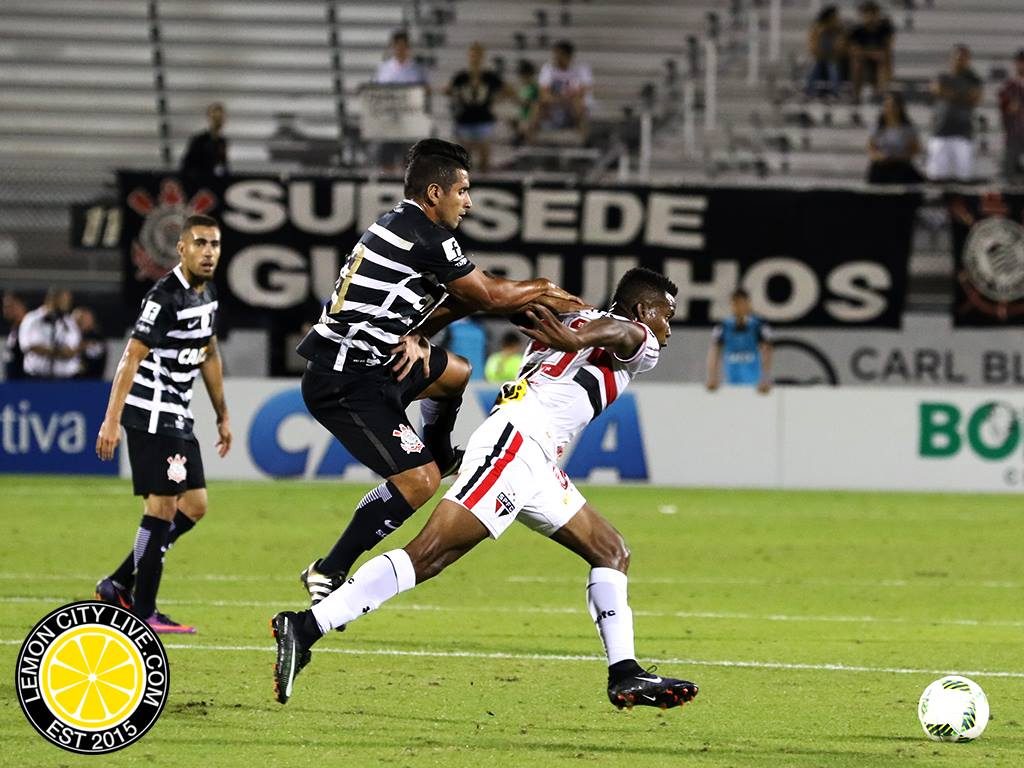 As for the actual playing of the soccer – you know, that shit that involves strategy and kicking the ball -, it does not bode well for a match when the recollection of it is overshadowed by referee bookings and on-field brawls. No spectacular saves of which to speak of and, apart from the usual spoiled headers in the box or overblown centerpieces, this one was memorable and tight, but 0-0 nonetheless. We all know where this is going. That's right, baby. Motherfucking PKs (that's penalty kicks for the uninitiated). If you didn't see the match, this is not the place to get your play-by-play. Go check out a highlight video because this is not a visual medium and I can hardly put in words the excitement and anxiety brought on by a penalty shootout. As is the rule in the Florida Cup, the PKs immediately follow the regulation time, no extra time. Without building suspense, Sao Paulo ended up defeating Corinthians 4-3 in the shootout and took the Florida Cup home. However, as aforementioned, the top three spots were claimed by Brazilian clubs. Very much impressive.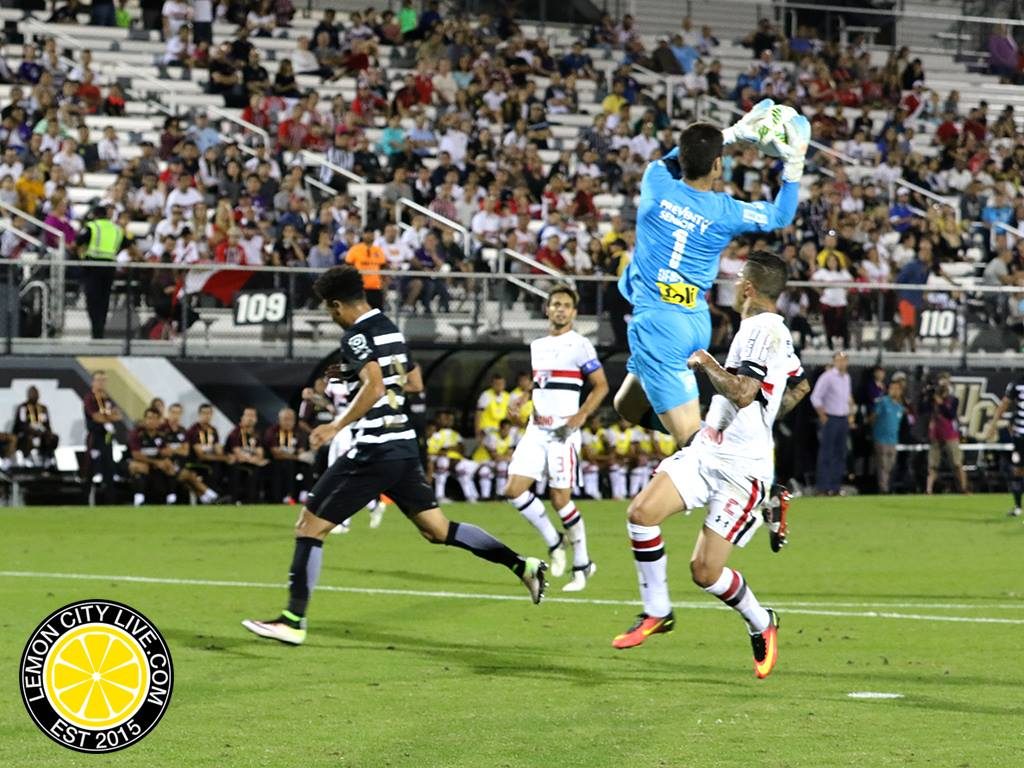 That's a wrap for the Florida Cup. It sure scratched the itch left behind by all the local soccer leagues. We needed a good fix and got it. What a fun tournament. Countries from all over the world and star players. Really fucking cool to see the international flavor of soccer fandom in our little geographical corner of the globe. Congratulations to all the participants, winning squads, and to us, all the fans who got to witness top notch competition.
For a full photo gallery from this event, please CLICK HERE.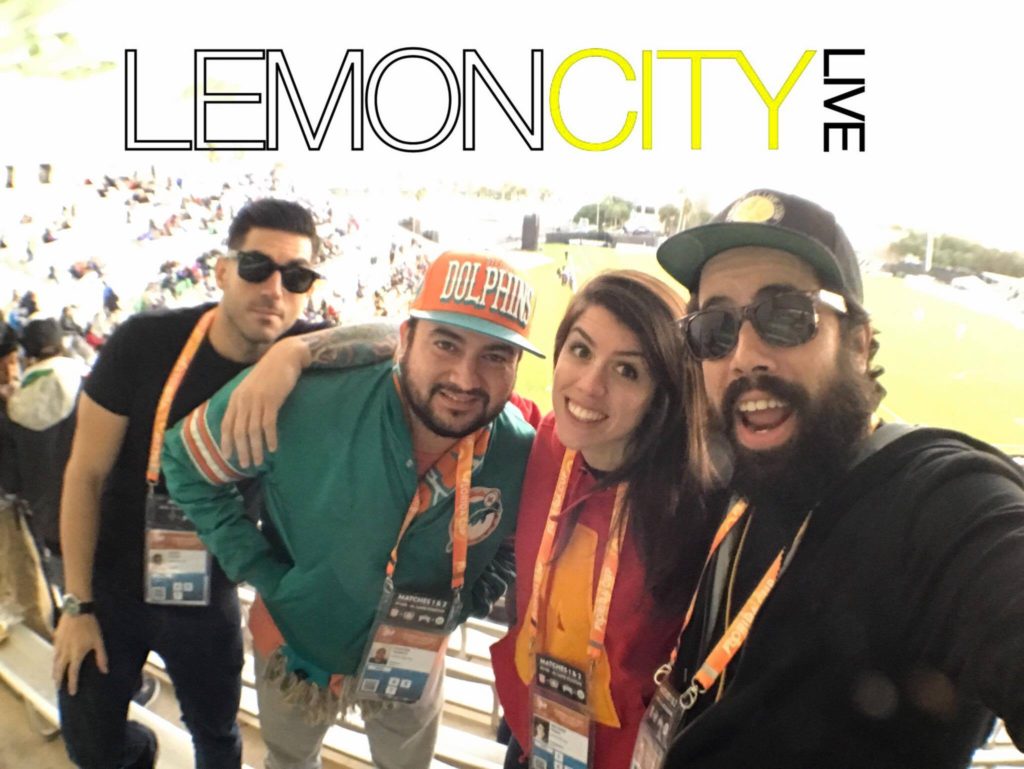 (Visited 191 times, 1 visits today)