Estudiantes de la Plata vs. Bayer 04 Leverkusen
Tampa Bay Rowdies vs. VfL Wolfsburg
As is customary by now for our first time in a new venue, this article will have a little bit of game action sprinkled in to a whole lot of experience based recounting. So, we begin by pulling up to Al Lang Stadium in beautiful downtown St. Petersburg. This place is fucking nice! Color me impressed, Rowdies. Not a bad facility at all with its stunning open area views of downtown and the bay. Intimate seating areas and bleachers house the fans of the former NASL, current USL, and hopeful future MLS team. Aside from my unconditioned ass freezing in the chilly Florida day and night (and the open air press area), I have to say how much I enjoyed my viewing experience in here.
The first match of the afternoon would take place in a cool Florida afternoon as pretty as ever. Estudiantes took on Bayer Leverkusen as the heavy Hispanic population of South Florida was buzzing about Chicharito (Javier Hernandez) coming into town. Spectators certainly got their money's worth as the match unfolded. The Argentinian club would take the early lead when Elias Umeres put them ahead in the 33rd minute. A moment made for the crowd was spoiled by Estudiantes Goalkeeper Mariano Andujar when he blocked a Chicharito penalty shot in the first half. However, a second yellow to Estudiantes midfielder Rodrigo Braña set up the advantage for Bayer. The club would take advantage early in the second half as Sam Schreck (a fucking 17 year old!) equalized the match for the German squad. As is the rules, a tie after regular time set up a penalty shootout. Bayer would come out on top and the audience got itself a hell of a match.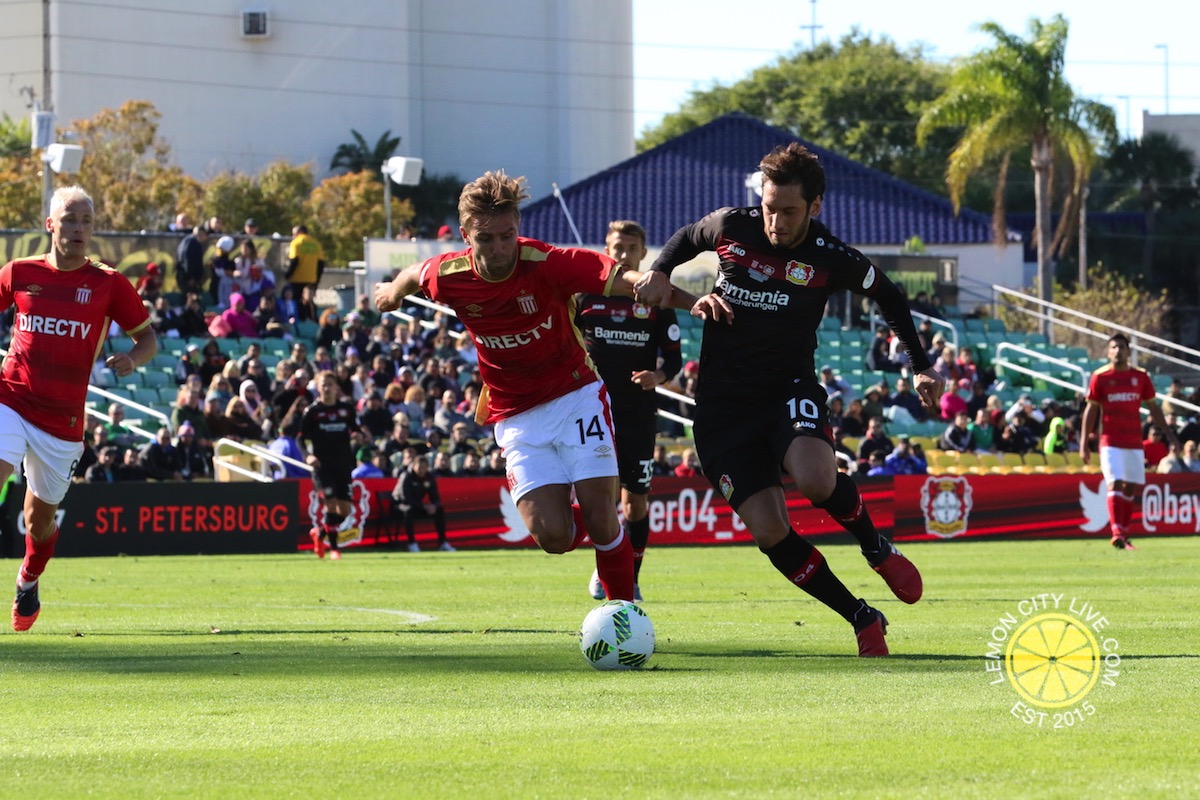 The second match was not as satisfying for the hometown attendees as the stands were – obviously – predominantly dressed in green and yellow. The Rowdies support was felt and heard throughout the match, but it was not enough to overcome the eventual 2-0 defeat for the home team. A limited roster for Tampa Bay would prove to not be enough to bring this one home in what was essentially the team's first pre-season game with a few tentative players. Tryout Goalkeeper Kyle Morton was particularly underwhelming as he was caught straight flat-footed for both goals. Don't get me wrong, both strikes by Robert Herrmann were good ones, but little can be said to justify a net-minder that does not move on a free kick AND fails to even shuffle his feet for the other goal, especially when his own team seemed so offensively challenged. Few chances were created by the Rowdies and this was against a Wolfsburg team that was also not featuring its primary players. Alas, this is what pre-season and exhibition matches are for.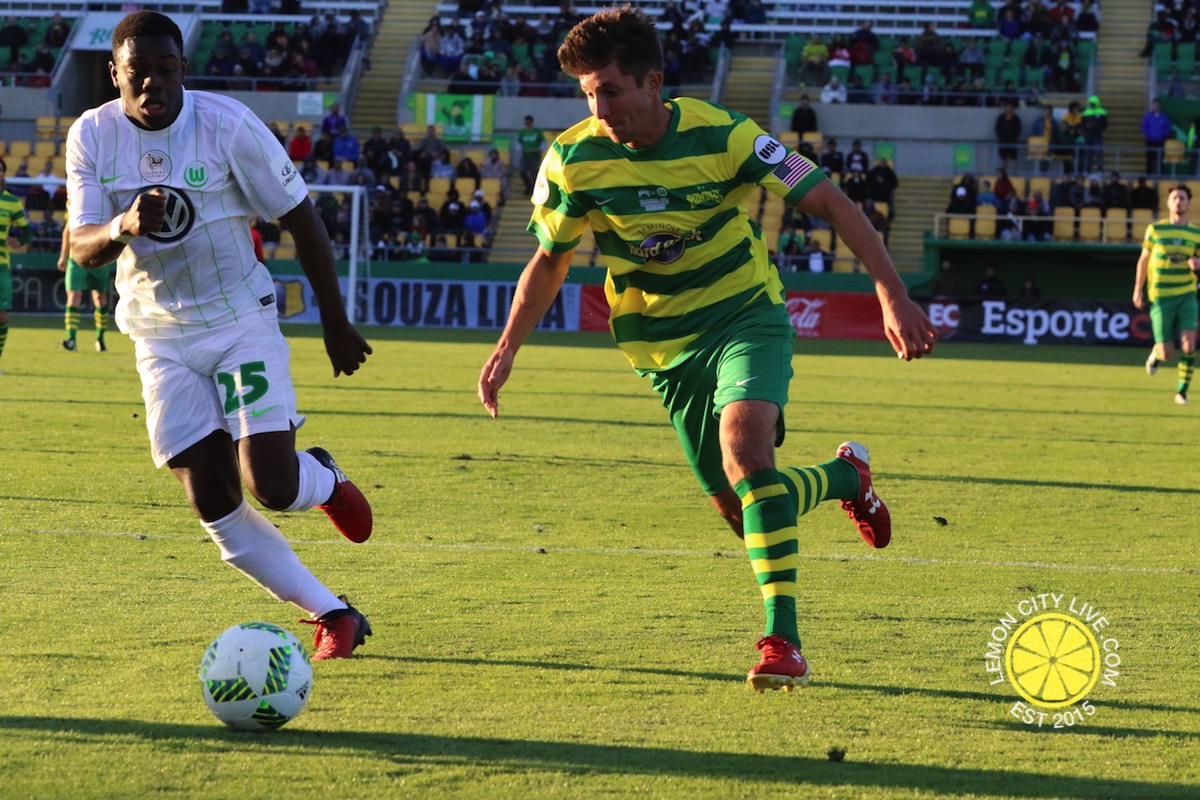 The Florida Cup continues as your boys (and girl) from Lemon City Live will appear next at Central Broward Stadium on January 15th when Vasco Da Gama takes on Barcelona SC. After that, look for us in Orlando on January 21st as the third place match and the final of the Florida Cup Playoff take place. Dale!
For a full photo gallery from this event, please CLICK HERE.
(Visited 122 times, 1 visits today)
About Post Author