Lemon City Live strives to promote the fandom, passion and voice of the fan. We happily extend our platform to anyone looking to express themselves and greatly appreciate the following contribution.
Written by – Yamile Chacon Leyton
Football season has finally graced us with her presence. While interceptions, first downs and field goals are enough to make anyone giddy (maybe not the field goals), the cherry on top is the tailgating. It's a long-standing, sacred tradition stemming from college games, the NFL, and even embraced by the soccer community. The problem with long standing traditions is, of course, their predictability. Here are some ideas to help you get out of your burger and hot dog rut.
Beer Queso- Cooking with beer, or any booze for that matter, is the greatest thing to happen in any kitchen. When making your standard queso, simply replace milk with your favorite beer (just reach in your cooler!). With diced tomatoes and peppers, and the melty cheese of your choice, this queso is perfect for dip, or to top off a juicy burger.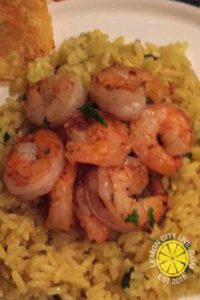 Churrasco Tacos- You brought the grill, why not step it up a notch? Season your churrasco and grill to desired temperature. Let sit for five minutes so the meat's natural juices can stay inside. Slice and distribute among toasty tortillas. Topped with fresh cilantro, onions and Monterey jack cheese, you'll regret wasting all that grill time on burgers
Pork Gyoza- These steamed dumplings may sound tricky, but are actually pretty simple and can be prepped beforehand. Mix ground pork and chopped scallions, about a tablespoon of soy sauce and a dash of sesame oil (or any filling you prefer), and place about a teaspoon amount into a wonton wrapper (packs are sold in your grocery store). All this can be done beforehand. Once you're ready to tailgate, place a pan on your grill, brown the bottom of your dumplings, pour about a half-cup of water in the pan and cover for perfectly steamed dumplings.
Tequila Lime Shrimp- Barbecue and Alcohol go hand in hand. Marinate your shrimp in a mixture of a pinch of salt, pepper, half a cup of tequila and the juice of 2 limes. Don't let it marinate too long, as the lime juice can actually cook the shrimp. Grill a few minutes per side or until the shrimp turn pink and curl up.
Mexican Street Corn- This side dish is rising in popularity all across the country as it takes corn on the cobb to another extreme. Smother your corn on the cobb fresh off the grill in mayonnaise (for those of you that don't like mayonnaise, greek yogurt or Mexican crema are great substitutes). Then, cover with queso fresco, or cotija cheese, chili-lime powder and chopped cilantro. You'll never look at corn the same way again.
For more recipe ideas check out #ChefYami on Instagram, or @ChefYami on Twitter.
(Visited 123 times, 1 visits today)