Lemon City Live strives to promote the fandom, passion and voice of the fan. We happily extend our platform to anyone looking to express themselves and greatly appreciate the following contribution.
Written by – Gabriel Garcia
Writing this, a dominating feeling surrounds my words; a surreal feeling followed closely by utter sadness. Although it is still fresh, still raw, I keep thinking that the sudden, unthinkable loss of Jose Fernandez is a cruel joke, a bad dream. I still think to myself that our ace pitcher will take to the mound once again and do what he does best. However, it isn't a joke and isn't a dream. This is the reality: Jose Fernandez died in a boating accident along with two other poor souls. The powers that be, or fate if you believe in either, deemed it was their time. I can only imagine the sorrow and pain his family and loved ones must be feeling. I offer my deepest, sincerest condolences, praying for his mother and grandmother especially.
I remember when he first pitched for the Marlins and seeing him in person at this year's Marlins Fan Fest. I didn't talk to him, but boy, do I wish I had. I also remember taking my nephew and his grandfather to a baseball game earlier in the season, taking photos of Jose Fernandez stretching in the outfield, photos I can't even look at without tearing up a little. I did not know him, I only knew of him. But I'll be damned if I won't speak fondly of him and appreciate all that he has done on and off the field.
I once had a dream of being a professional baseball player. Sadly, I had to eventually give it up. But seeing Jose Fernandez out there on the field, whether it was his turn to pitch or not, he and other athletes represent that dream and I enjoyed every second of it. He not only represented my dream, but the reader's dream too. We love sports, we all had that idea of being the All-Star, the Hall of Famer, the Legend. It doesn't matter if it's baseball or not, these athletes represent what we as kids wanted to be. They were our heroes, they still are. We tend to not appreciate things until they're gone. Even if that wasn't your dream, he represents someone who came from another country to have a better life and succeeded with flying colors doing what they love.
The loss of his life has been another painful reminder to stop worrying about what we don't have and give more appreciation to what and who we do have. We are all created with a birth date and an expiration date, while the former is known, we never know the latter. Scarier still is thinking in what form we will meet our end. Which is why life should not be taken for granted because life is fragile, it can easily be taken away.
This is so much more than a baseball story. This is a story of somebody who was celebrated for his achievements, championed for his attitude, his drive, his work ethic, and never to be forgotten because he not only represented the American Dream, Miami and the Cuban Community, he represented us. This is not only the loss of a bright star in baseball, but a grandson, a son and an expectant father. We lost you too soon. Good bye, Jose Fernandez.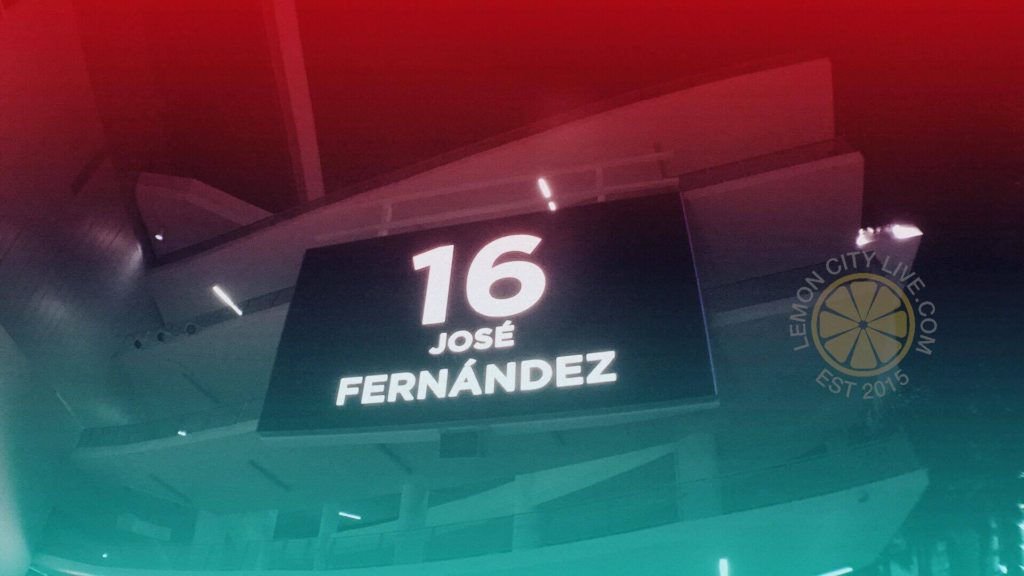 (Visited 96 times, 1 visits today)