---
FAU Hagerty Family Head Coach Willie Taggart said in his press conference Monday that wide receivers coach Joey Thomas will be relieved of his duties. Hines Ward, who is the special assistant to the head coach, will take the role.
Taggart also said Thomas will not be involved in a smaller capacity with the team.
When asked why the move occurred and what caused it, Taggart responded about his evaluation of the team.
"Evaluation. Always evaluating the program and where we can get better," Taggart said. "Again, we gotta get better and it's my job to make sure that we continue to evaluate and continue to move forward. It's something I thought would be best for us moving forward to help us."
Thomas has experience playing professional football as he was a third-round pick in 2004 drafted by the Green Bay Packers as a defensive back. He then played for the New Orleans Saints, Dallas Cowboys, Miami Dolphins and also in the CFL with the Edmonton Eskimos. 
His past prior coaching experience was being a head coach at Ballard High School and Garfield High School, both located in Seattle, Washington. He later worked for Fort Scott Junior College where he served as passing game coordinator, special teams coordinator, academic coordinator, and entire secondary coach.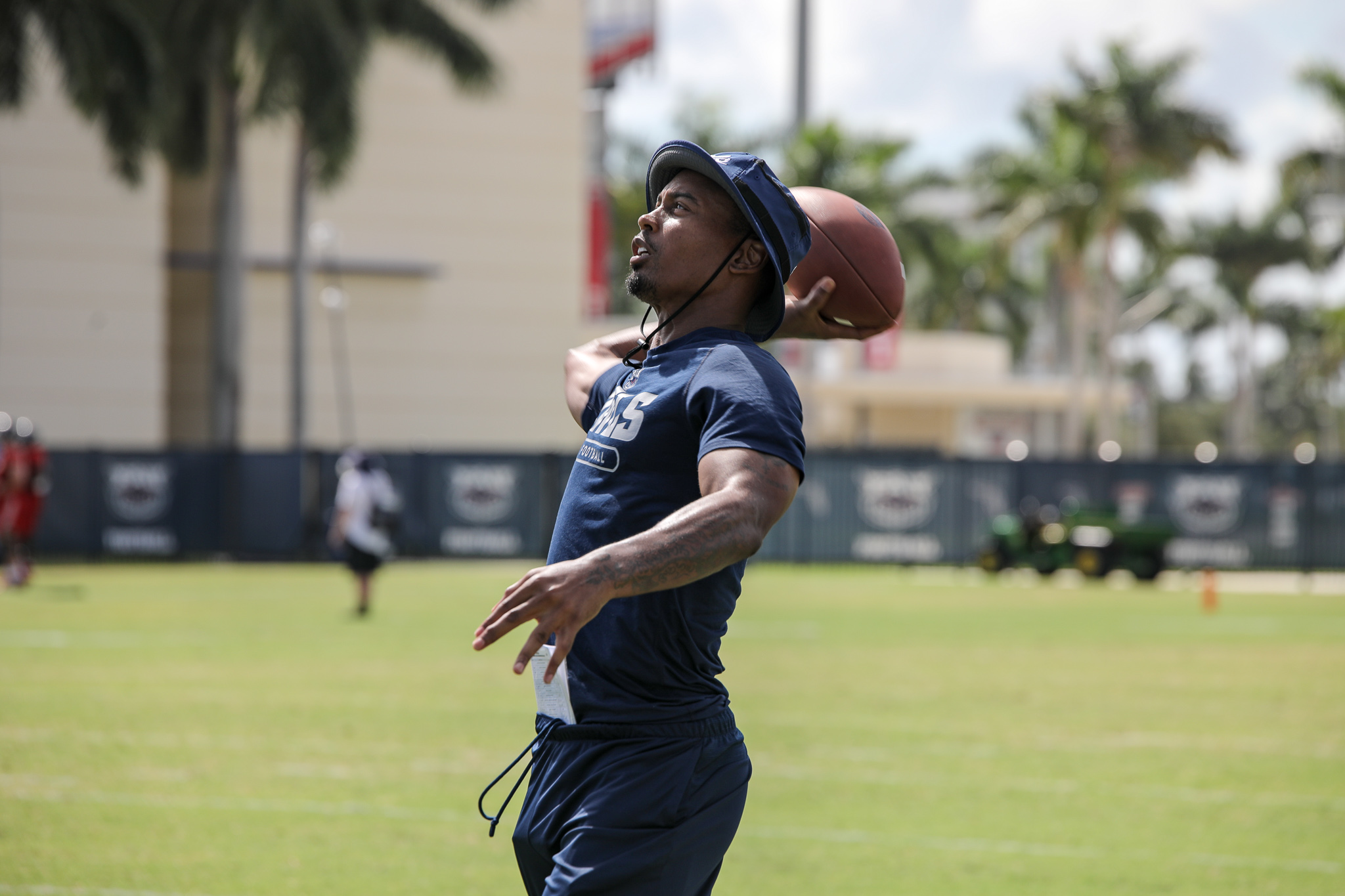 As for Ward, fans of the NFL and especially the Pittsburgh Steelers know him well as he spent 14 seasons with the team and is the leader in receptions (1,000), receiving yards (12,083) and touchdowns (85). Besides being an ultra-productive receiver for the Steelers, he interned with the team as a coach in the 2017 training camp. 
He also coached under Adam Gase with the New York Jets in the 2019-20 season where he was an offensive assistant. He also worked with wide receivers coach Shawn Jefferson at the time. On his FAU page, it says that Ward worked with Thomas.
"I think Hines will do great," said Taggart. "I think he'll be really good. Not only for our players but also in the staff room. And his experience, his knowledge of the game, now that he can coach and be more involved, I think it will help us tremendously, in every aspect. I don't know if he can still run around like he used to, but hopefully he can get our guys to assimilate how he played and more importantly, get them to do things the right way and the way we want to play."
Taggart also stated how he expects Ward to not only be good for the receivers, but in the staff room, in game planning and helping the offense as a whole.
In today's practice, Taggart said that Ward was coaching the receivers today and didn't relax with the players.
"They [the players] came to work, our guys were out on the field working with Hines [Ward]. He had them working, I will say that. It was no chill mode, they were working. But they came ready to work and I know the guys respect Hines. And again, you have a future Hall of Famer that you can learn from, why wouldn't you be excited? I know our guys want to get better."
Thomas spoke before the season in August about what he wanted to see from the wide receiver unit.
"A good work in progress, there's been a lot of good things going on out there on the field, but right now, we're trying to build consistency," Thomas said before the season. "There's been some progress, some success, but we're not satisfied and we're constantly trying to work on the details and the little things."
ICYMI: I'm back on the #FAU Football beat and it's with @LemonCityLive! My first article is out involving a preview of the 2021 season, today's practice, and quotes from HC Willie Taggart, WR coach Joey Thomas and receivers Brandon Robinson and TJ Chase. https://t.co/zerwwWVpFq

— Zachary Weinberger (@ZachWeinberger) August 17, 2021
Fast forward 10 games in the season and the expectations of "consistency" Thomas mentioned hasn't been met. So far, freshman LaJohntay Wester leads the team in receptions (45) and receiving yardage (560) with Brandon Robinson second in those categories. 
FAU don't want to see a repeat of the game against Marshall where receivers dropped huge passes that would've resulted in touchdowns, especially with the speed of Wester and Je'Quan Burton. A situation where Taggart has stated the outcome of the game and statistics could have been much different. 
As of Monday, Ward has not spoken or publicly delivered a message about his new position. As Taggart said, Ward does bring massive experience as being an effective receiver at the professional level. The question is: Will that translate to coaching players at the college level?
Ward will get straight to work as his first game in the new role will be at Western Kentucky this Saturday at noon. 
Photo courtesy of FAU Athletics.
(Visited 377 times, 1 visits today)
About Post Author