What year is it?
At 29 years old, I am constantly faced with something I like to call age ambivalence. It's an interesting feeling, really. The beginning of my adulthood – more like prolonged adolescence – feels like it wasn't too far away, but at times, more like an eternity. It seems like yesterday I just finished high school, blew every cent I made on hanging out with friends, and took life for granted. Yet in retrospect, one child, several life evolutions, and more-wake-up-calls-than-I-can-count later, the years in my wake seem like they've really started to amount. I'm not really sure how it happened, life, that is, but I wish somebody would've told me. It's odd to feel both young and aging, the impending mortality starting to reveal itself as the younger devil-may-care past fights for its place. Perhaps it's all part of the human condition, the universal presence that allows empathy between even the most contrasting individuals.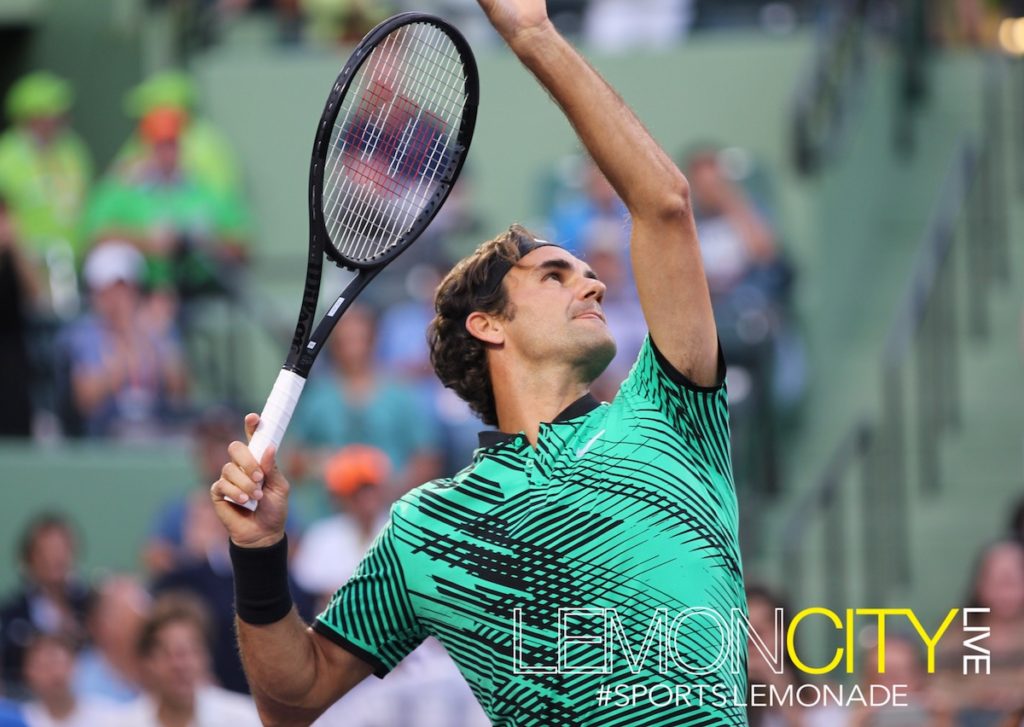 I love sports, always have. Throughout my time as a fan, I have shifted the way I intake sports, maybe as I shifted the way I intake the world as a whole. However, I do know that I have always remained interested in the entertainment the sport provides. The kind that makes a sports junkie yearn for more as the insatiable appetite quickly moves on to the next event. There's a sentimental connection you make with the individuals that provided such moments, for you allow the significance of those moments to be amplified by the importance you have placed upon them. Maybe it's an aging Dwyane Wade fighting for on-court relevance and respect or a half-broken Brett Favre hanging on for one last chance, the individual's plight to remain as competitive as ever and the necessary delusions to ignore the biologically inevitable, well, it just makes me feel for them as people while I appreciate their glory days and what they meant to me.
Which brings me to the curious case of Roger Federer and Rafael Nadal.
I ask again:  what year is it? Well, Federer won the Australian Open, followed by Nadal winning the French Open, and then, 2 weeks ago, Federer winning Wimbledon. So 2006? No? Well, 2007? What's happening here? It's 2017?! Now wait just a fucking minute!
#19 tastes great pic.twitter.com/3Hv3lM5Rk9

— Roger Federer (@rogerfederer) July 16, 2017
It was 2012 Wimbledon, the last time Federer lifted a Grand Slam trophy. His decline seemed apparent even previous to that as it had been almost two years since his previous Grand Slam title, the 2010 Australian. In fact, since winning his first slam (Wimbledon 2003), Federer had participated in 22 out of 27 finals up to that 2010 Australian Open. A run that included 16 titles, crowning him the men's all-time leader ahead of Pete Sampras. It was by no means a diving descent, Federer did not jump off of a cliff. It was much more about the sports' other present giants of historical significance having their time. Nadal, Novak Djokovic, and Andy Murray would have their say as the heir apparent while King Federer slowly became part of tennis' inevitable, a seasoned vet headed towards the twilight of his career with his prime in the rear-view. He honestly seemed done, old in an unkind sport where the lifespan in unforgiving. The injuries gathered and his game suffered.
12 ans ont passé, mais rien n'a changé // 12 years later, nothing has changed. pic.twitter.com/F5vYUgbfGj

— Roland-Garros (@rolandgarros) June 13, 2017
Nadal, the exuberant man-boy that oozed personality. The embodiment of "defense wins championships" in a world where conditioning is already optimal. The effort, the rallies, the athleticism. Everything that made Nadal great was precisely the reason he was not long for the tennis world. Careless with his body as he relied on his superior physical advantages to outlast his opponents, right before hitting heart-breaking inside-out forehands that would cause the crowd to roar and pump their fists parallel to his. The tennis universe seemed understanding of the Nadal phenomenon and the rock-'n-roll style of career we would be fortunate enough to witness; live fast, die young. Well, fast he lived. Second in all-time Grand Slam titles, Nadal was dominant during a time when Federer – perhaps the greatest ever – could not keep him down. However, it was always something with Rafa, his wirsts, fingers, knees, back. The youthful appearance seized to mask the initial disclaimer that was tennis common knowledge, his game had a shelf life and it would not age well.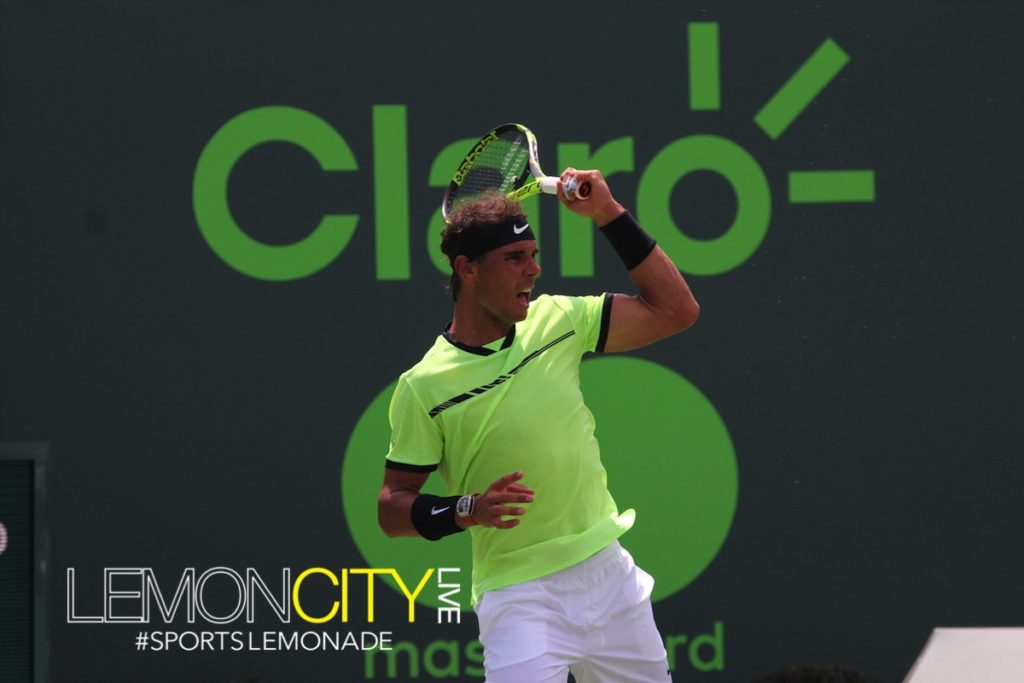 "Young as they might seem, they are completely over-shadowed and flat out dominated by their ageless counterparts, which really hides the reality that they are not really so young."
Well, unlike Danny Glover's Roger Murtaugh character in Lethal Weapon, it would appear Federer and Nadal are not, in fact, "too old for this shit!" I don't know where the fountain of youth is, but those two suggest they might have found it. I'm not exactly sure what I'm watching, just kind of glad that I am. Djokovic and Murray are definitely legitimate contenders of this era, Djokovic more so. Stanislas Wawrinka's late career burst is included in the mix – questionable as it seems; fuck it, I'll recklessly speculate – also as that pretty much rounds out the field. The once promising young, challenging talents of  guys like Juan Martin Del Potro and Jo-Wilfred Tsonga have been mere flickers compared to the blinding lights of Federer and Nadal. The present future the likes of Milos Raonic, Grigor Dimitrov, David Goffin, and Nick Kyrgios are just footnotes in the age of giants. Young as they might seem, they are completely over-shadowed and flat out dominated by their ageless counterparts, which really hides the reality that they are not really so young. It was earlier this year at the Miami Open that Nadal spoke on the subject in a post-game press conference and simply stated that while everyone talks about the "future stars", he and Federer were well into racking up the titles at the same age.
The once-upon-a-time careers of tennis' leaders in Men's Grand Slam titles were not quite ready to be taken behind the barn and put out to pasture. Age really does prove just a number for Federer's graceful art-in-motion and Nadal's volatile prowess. Back from the dead, it's clear the aging tennis greats are not yet willing to forget and completely let go of their younger days.
The Lemon Drop is a weekly segment entertaining whatever the hell comes to the mind of Enrique Sierra, Jr. (Hipster Rick). Simply a sports lover who will hang on tight to his youth as long as Federer and Nadal do. Please click back next week for more and feel free to comment or engage us through Twitter, Facebook, and Instagram.
(Visited 130 times, 1 visits today)
About Post Author