---
Miami, FL – Earlier this summer, the Miami Dolphins partnered up with the HistoryMiami Museum and the Greater Miami Convention & Visitors Bureau to host the fifth series of the Football UNITES Cultural Tours, presented by Baptist Health.
In total, there were four tours that were meant for players and staff of the Dolphins to help engage with the many community groups all over both Miami-Dade and Palm Beach County. This includes highlighting their history and development, creating cultural experiences in the process.
This event began back in 2018, and since its inception, the Miami Dolphins Football UNITES program has hosted tours for more than 20 0f these events all over South Florida. It features a network of over 50 community partners in an effort to improve relationships with the community through knowledge of the local culture.
The first tour began on Wednesday, June 14th. Linebacker Bradley Chubb joined multiple Football UNITES community partners in a tour of the Patch of Heaven Sanctuary. They learned about the Silver Palm District and its impact on local conservation. Chubb and members also took part in meditation at the Wat Buddharangsi Buddhist Temple in Homestead.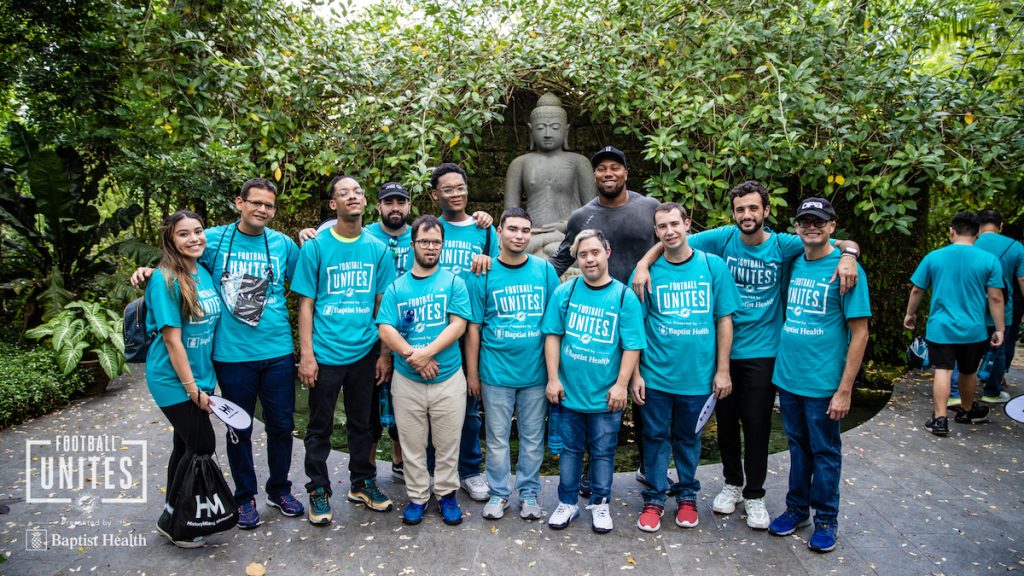 The series continued on July 12th in West Palm Beach. Staff of the Dolphins joined a tour of the Richard and Pat Johnson Palm Beach County History Museum, which highlighted the Florida Highwaymen- 26 artists who pained the landscapes of Florida during and after segregation. This included a live painting by Robert L. Lewis.
The third leg of the series was later on in July and included cornerback Kader Kohou wide receiver Braylon Sanders, who joined students of Miami's summer internship program in a private tour of the newest HistoryMiami Museum exhibit – Mythic Creatures: Dragons, Unicorns, & Mermaids.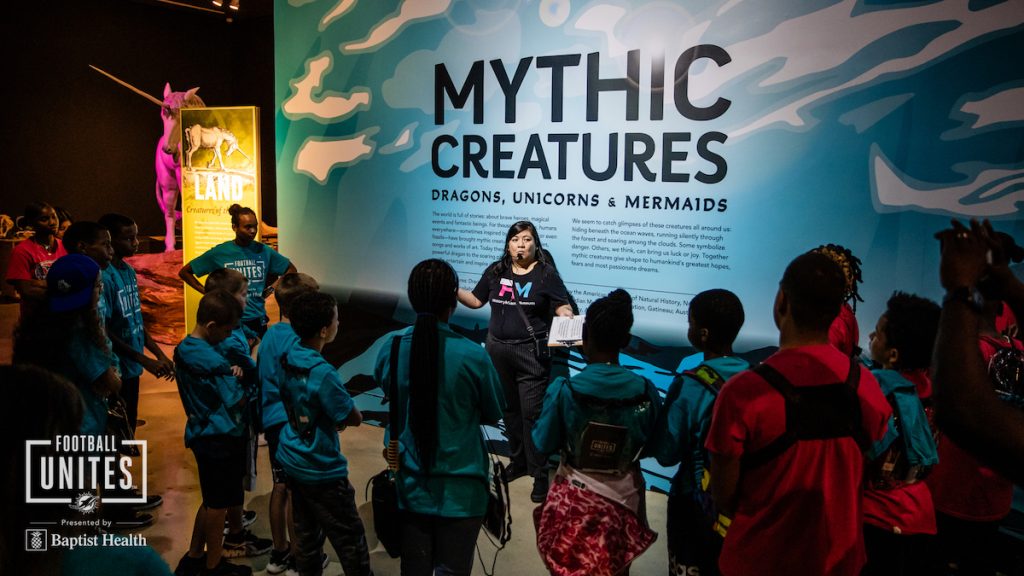 Finally, the series wrapped up with a tour of Virginia Key Beach in July 26th. Participants learned about the history of the area and its cultural significance to the creation of Miami during the civil rights movement.
(Visited 30 times, 1 visits today)